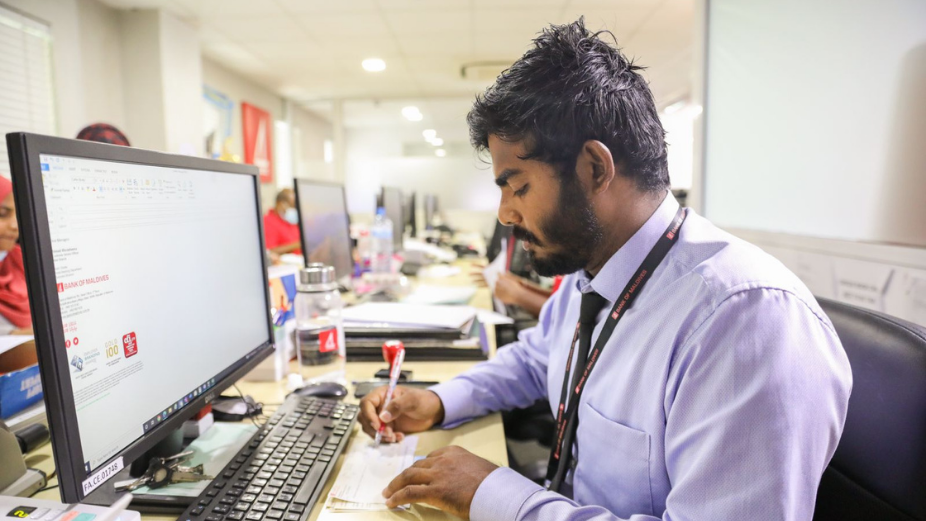 Bank of Maldives has received the coveted 'Asia's Best Employer Brand Award' for the fourth time from the World HRD Congress and the Employer Branding Institute at a ceremony held earlier today.
BML was recognized for its commitment to people excellence and continued implementation of progressive policies for recruiting, developing and retaining talent to make the Bank one of the most attractive places to work in the region. The Bank was also recognized for taking care of its people through one of the most difficult times the world has gone through.
World HRD Congress Awards are given to institutions annually for the best HR practices under different categories. The eminent jury which consists of the best in the industry select organizations taking into account their remarkable achievements in HR.
The prestigious award was accepted on behalf of Bank of Maldives by Head of Talent and Total Rewards, Mohamed Maiz, Head of Branches and Service Centres, Hussain Rasheed and Head of Customer Payments & Settlement, Huzaath Ali in the virtual event of the award ceremony.
Bank of Maldives' People and Change Director Sahar Waheed commented, "We're delighted to receive the award for the fourth time. With the impact of COVID-19 on the Bank's operation, our main focus was on delivering our strategic goals while attracting and retaining talent. Our Human Resources strategy aims to ensure the Bank remains a highly-desirable place to work, with opportunities for both professional and personal growth. I would like to thank the team who have worked tirelessly to bring this award to the Bank once again."
Bank of Maldives is the largest bank and one of the largest employers in the Maldives, with 99%
of its staff base being proud Maldivians. The Bank takes great pride in implementing forward looking human resources policies to ensure the highest professional standards of employee recruitment, development and reward. The Bank holds regular events to honor its top performing staff and to recognize their loyal service including Staff Awards and Long Service Awards.