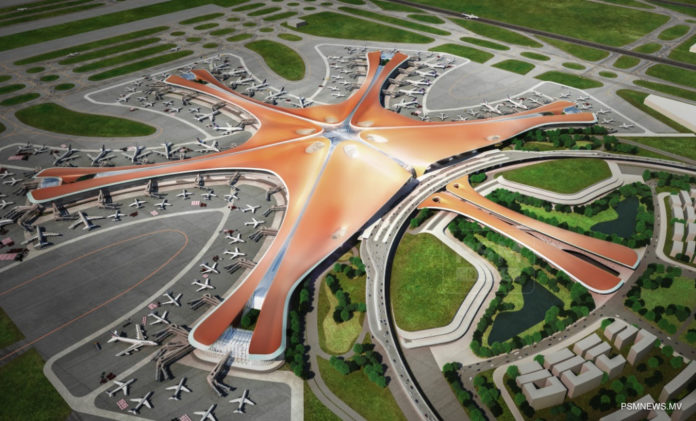 Set to open in October 2019, with eight runways serving 72 million people annually, China's Daxing International Aiport will be the world's largest airport.
The airport is built on a 6,620 acres site located 46km south of Beijing's political centre, Tiananmen Square.
4 runways will operate with the launching of the airport. The first phase of the airport is estimated to be completed by 2025. Total 8 runways will operate with the completion of the construction phases.
Ninety-three percent of the flight zone earthwork has been completed and the municipal transportation, such as the overpass entering and leaving the terminals, is near completion.
The concept design of the airport was developed by leading architectural firms, ADP Ingeniérie (ADPI) and Zaha Hadid Architects (ZHA).
With the increase in economic growth and urbanization, the city has witnessed massive migration from rural areas. It has placed further stress on the existing transport facilities, including air travel.
The new airport is expected to replace the US's Hartsfield-Jackson Atlanta International Airport as the world's busiest.