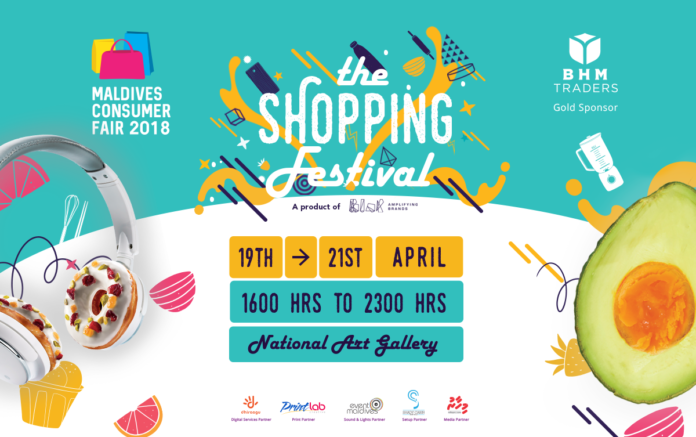 Maldives Consumer Fair is a one of a kind exhibition that is directly targeted for the end customer. The event showcases retailers, wholesalers and suppliers of everyday F&B and lifestyle goods, products and services. This show is a festive event with exhibitors conducting product launchings, demonstrations and special promotions, which include free giveaways, gifts packs, free sampling and hourly lucky draws.
Maldives Consumer Fair 2018, now popularly known as 'The Shopping Festival,' marks the 6th edition of this show. This exhibition is a free-entry event open for all visitors and it is held for three days, 19th, 20th and 21st of April 2018, from 16:00 hours to 23:00 hours at the National Art Gallery.
Maldives Consumer Fair 2018 is an event by BLAK and is brought together with BHM Traders as the Gold Sponsor of the event, and with Event Maldives, Shady Cabin, Print Lab, Mihaaru and Dhiraagu as partners of the event. The organiser, BLAK, also notes that this year's show is the perfect opportunity for visitors to browse through a variety of new products right before the month of Ramadan and that the show will be an entertaining event with live performances by local artists and with great promotional offers to experience new brands in the market today.