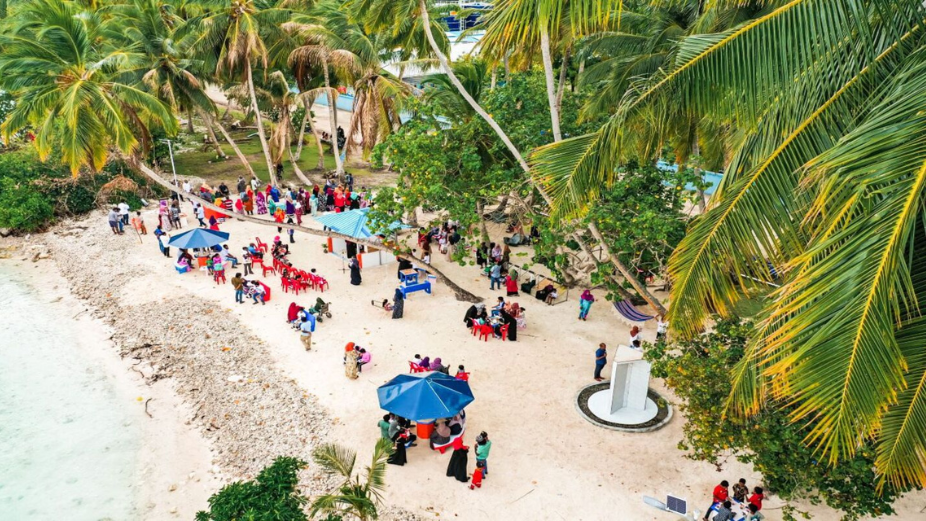 The BML Community Fund is a dynamic and empowering initiative designed to support and uplift local Non-Governmental Organizations (NGOs), Community-Based Organizations (CBOs), women's development groups, tech community movements, and youth empowerment groups. The aim is to drive impactful and sustainable projects that create a positive impact within their communities.
As the submission deadline of August 10th approaches, the initiative is eager to fuel projects that align with its core themes of education, environment, sports, and community development.
How Does BML Community Fund Operate?
Twenty community-centered projects across education, environment, sports, and community development domains will be championed through this initiative. The application process will unfold in two phases, each nurturing projects that reflect the fund's core themes.
Each of the winning projects will be granted an allocation of MVR 50,000.
Who Can Participate?
This call for proposals extends to local NGOs, CBOs, women's development groups, tech community initiatives, and youth empowerment collectives. Regrettably, individuals, government bodies, and business entities are not eligible to participate.
Submitting Your Vision
The application window is now open, and the deadline for submissions looms at 11:59 pm on August 10th, 2023. To enter the running, kindly forward your application form and comprehensive proposals to community@bml.com.mv.
Pioneering Ideas They Seek
the BML Community Fund actively seeks proposals that ignite community spirit, emphasize sustainability, and foster social opportunities. The fund's vision is centered on projects that deeply resonate with the core essence of communal progress.
Noteworthy examples include:
The creation of a Community Garden, uniting residents through collaborative efforts in cultivating vegetables, fruits, and herbs.
The establishment of Community Libraries is designed to nurture a fervour for reading and lifelong learning.
The introduction of solar-powered lighting in public spaces such as schools and harbors, aims to elevate accessibility and safety.
A revitalization of the traditional concept of "holhuashi," reimagined to address contemporary community needs, thus bridging historical traditions with the demands of the present.