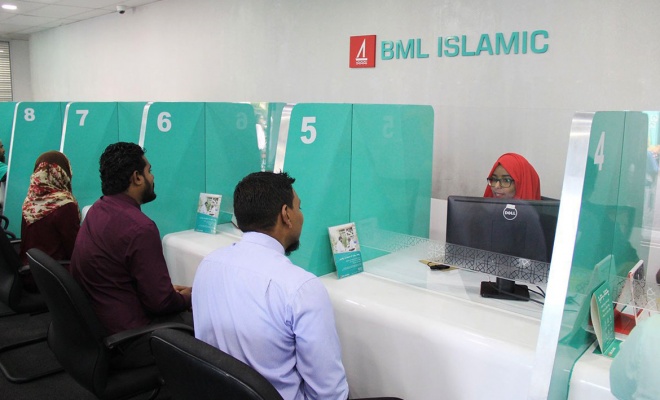 The Islamic Branch of Bank of Maldives (BML) has introduced a new "Home Purchase Finance" scheme. Under this financial scheme, people can buy flats, apartments or row houses in any of the inhabited islands of the Maldives. The director of Islamic Banking, Fathimath Manik have mentioned in a press conference that this scheme is designed by taking into account the laws of Islamic Shariah and also stated that the customers who wish to acquire this scheme can obtain it from the BML Islamic Branch near Customs.
The Islamic Branch of BML also launched the lowest leasing rate, home construction and real-estate financing facilities earlier this year. BML also revealed that the demand for this new product will be high among individuals who wishes to obtain fund for home construction.
With the development of new apartment buildings and row houses in the country, this will surely be beneficial for the people as this product is designed under the laws of Shariah. Moreover, the money deposited to BML Islamic by customers are kept totally as a separate fund.