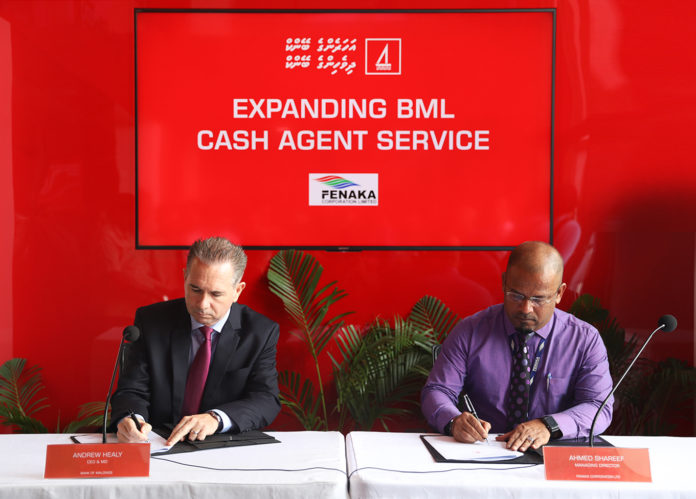 Bank of Maldives the leading financial institution in Maldives has signed an agreement with FENAKA corporation to expand its network of cash agents in the islands of Maldives.
The agreement was signed by BML CEO and Managing Director, Mr Andrew John Healy and Managing Director of FENAKA Corporation, Mr Ahmed Shareef, in a ceremony held at BML head office.
Cash agents have been key players in providing basic banking services to all the inhabited islands in Maldives. The service which was introduced in 2014, allows customers in inhabited islands where branches of the bank are not located, to withdraw money through business service providers. BML customers can easily use their debit cards to withdraw money by means of the POS (point of sales) machines in the shops.
Currently, there are more than 200 cash agents of BML located in different islands across the country. The agreement signed between BML and FENAKA on 2nd November will expand the reach of the bank's cash agent service to all FENAKA outlets.