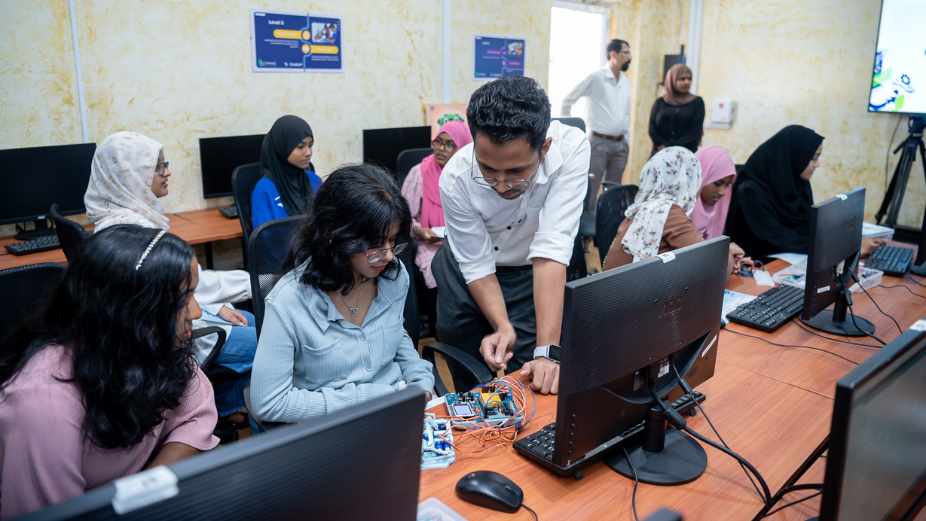 Bank of Maldives has successfully concluded the Coding and Engineering program held as part of the International Women's Day celebrations to promote gender equality in the field of innovation and technology.
The program was targeted at girls between the ages of 12 to 14 years. A total of 24 participants successfully completed the program.
The program was conducted by ForLoop Coding Academy and included content such as game development with Visual Blocks, developing apps using Python and building Bluetooth-controlled robots.