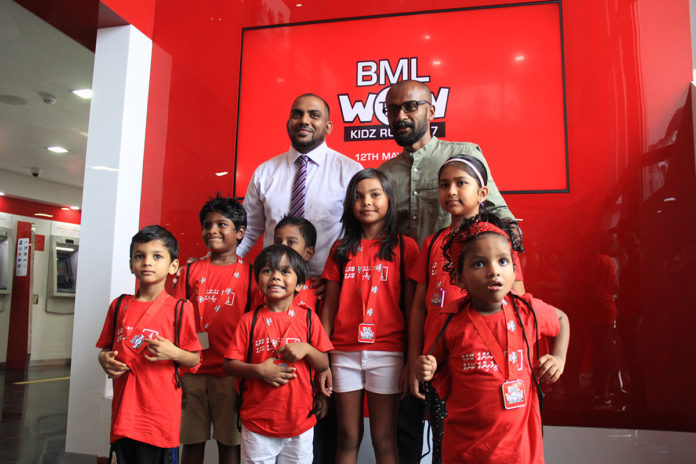 Bank of Maldives, in collaboration with Total Fitness Group, will be conducting the second 'BML WOW KIDZ RUN' on May 2017.
The two companies signed a 3-year agreement in celebration of Children's Day 2016, and the run is divided into 3 separate age group ranging from 3 years to 9 years, with the children and their parents/guardians participating in the competition. Registration for this year's run is now open, allowing up to 600 children and their guardians to participate via TfG's website.
BML WOW KIDZ RUN 2017 will be on 12th May 2017 (Friday) from 0720 in the morning in front of BML Head Office and will end in front of Rasfannu area with several celebratory events.