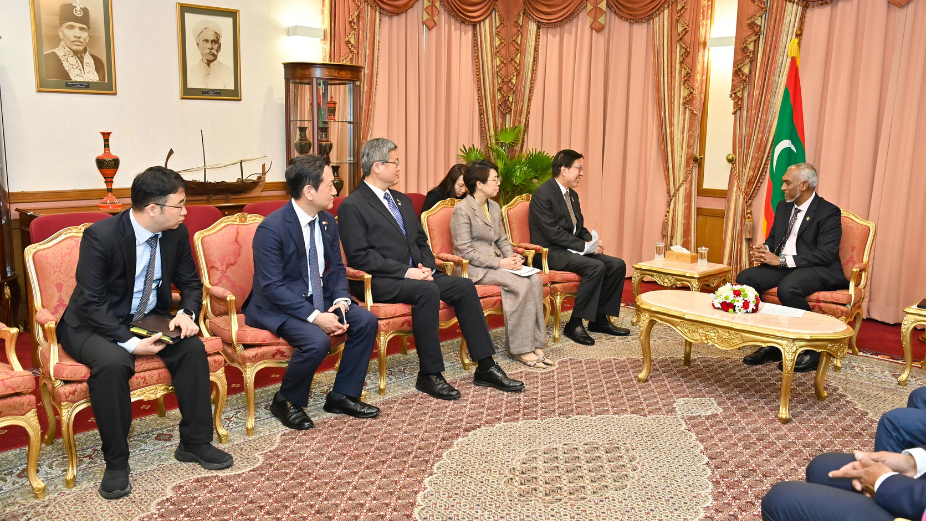 In a meeting at the President's Office, Hon. Park Heong-Joon, Mayor of Busan Metropolitan City in the Republic of Korea, discussed plans for potential cooperation across various sectors with H.E. President Dr Mohamed Muizzu.
Their deliberations focused on identifying opportunities for collaboration in key sectors, including public housing, construction, infrastructure development, and human resource development.
The leaders also discussed the potential facilitation of higher education opportunities, the promotion of tourism, advancements in technology, improvements in governance, strengthened security cooperation, and the easing of trade and investment opportunities.
As the meeting concluded, the President and the Mayor affirmed their dedication to improving cooperation and collaboration between their respective offices.