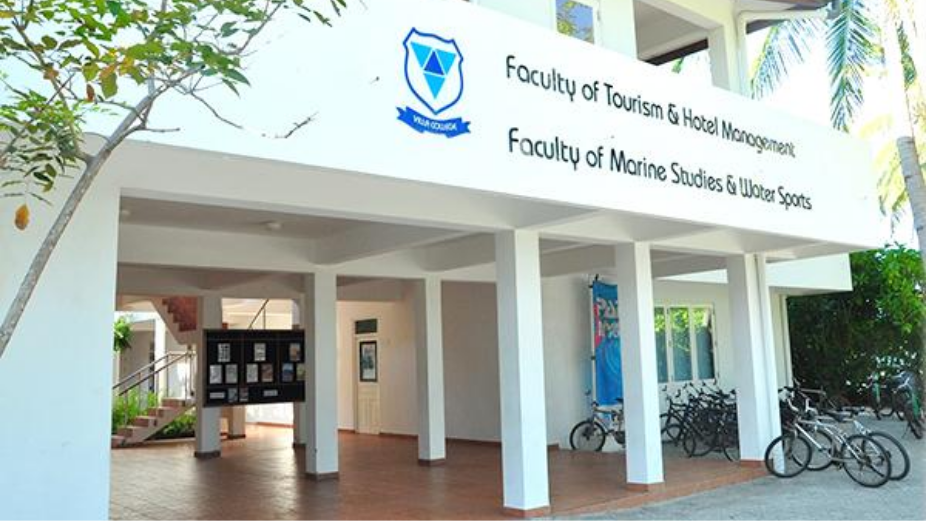 Figuring out what to do after your O'levels can definitely be tricky. Up until the end of your secondary studies, the pathway through academic life is neatly laid out for you. But then appears the dreaded question: what's next?
There are a plethora of options to choose from when it comes to higher secondary studies. Of course, you could take the usual route and commit yourself to A'levels, but there are also a number of colleges in the Maldives offering a variety of other courses to enroll in.
To help prospective students make an informed decision, we have compiled below a list of college institutions in the Maldives, in no particular order.
1. Villa College
Varying by campus, reputed programs in Hospitality, Business, Education, Information Technology (IT), Law, Health Marine Science and Shariah are on offer at Villa. The college has campuses in Male', Hulhumale', Adh. Mahibadhoo, Sh. Funadhoo, Naifaru, L. Gan, S. Hithadhoo, and Sun Island Resort.
2. Mandhu College
Mandhu College offers a range of certificate, advanced certificate, diploma and foundation programs for those seeking higher studies post-O'levels. Disciplines include areas such as Teaching, Business Management, Accounting, Marketing, and IT.
3. Maldives Business School
The name says it all here; Maldives Business School is primarily focused on providing business-oriented higher education in Male'. Courses on offer include those related to IT, Marketing, Banking, Business Administration, and HR Management.
4. Cyryx College
Cyryx College has multiple schools of disciplines offering certificate, diploma and degree level courses. Psychology, Education, Design, Multimedia, IT, along with various Business courses are all offered by Cyryx.
5. Maldives National University (MNU)
MNU has campuses all over Maldives, including K. Male', HDh. Kulhudhuffushi, L. Gan, S. Hithadhoo and Gdh. Thinadhoo. It has an exhaustive spectrum of courses on offer across a number of faculties, including Arts, Engineering, Science, Technology, Hospitality and Tourism, Business, Nursing, Maritime Studies, Education, Health, Medicine and Shariah.
6. Avid College
Avid College has certificate and diploma level courses in areas such as Business Administration, HR Management, Hospitality and Tourism, Early Childhood Education, Teaching, Psychology, Counselling, Shariah and Law.
7. Maldives Polytechnic
Maldives Polytechnic offers technical and vocational education across a number of industries. This includes certificates and diplomas in Engineering, Machining, Welding, Refrigeration & Air Conditioning, Boat Building, Wood Carving, Gardening, Cake Decoration, and Design, to name a few.
8. Maldives Institute of Technology
Courses offered at Maldives Institute of Technology range from areas like Food & Beverage Service, Cooking, and Retail Service, to those such as Electronics Technology, Land Surveying, Construction, Engineering, and IT.
9. Islamic University of Maldives
For students seeking a religion-based higher education, the Islamic University of Maldives has got a lot in store. Apart from associate degree options, the college offers advanced certificates in Teaching, Education, Shariah and Law, Quranic Studies, Quranic Memorization, Arabic Language, and Tourism.
10. Maps College
Maps College boasts a list of courses across a range of disciplines, including Business Administration, Accounting, Human Resource Management, Marketing, Supply Chain & Logistics, IT, Tourism Management and Fitness.
11. Clique College
Diploma and certificate programs from Clique College include those related to Business Management, Accounting, as well as Tourism and Hospitality Management.