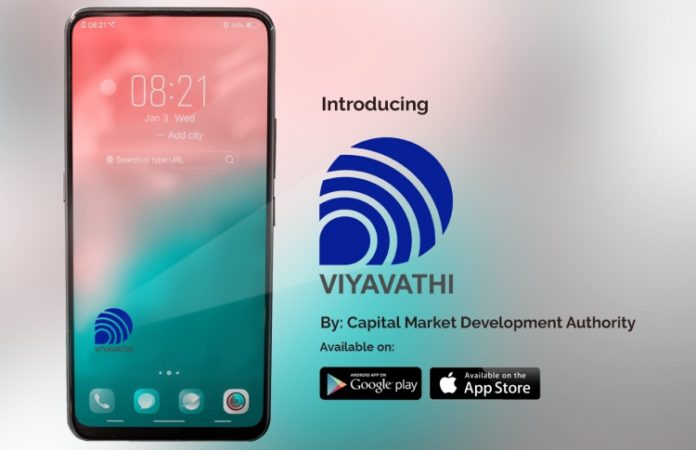 On 8th November, CMDA has introduced a special mobile application 'Viyavathi' which can easily view the latest information of the stock exchange market. 
The company states that 'Viyavathi' application can view the latest details of the stock exchange market and companies such as annual reports, quarterly reports and financial statements more conveniently.
CMDA further states that the application includes several quizzes to know the current level of awareness about the stock exchange while it also consists of articles and reports to read and hence spread awareness of the market along with a dictionary for financial factors including games which brings experiences of the stock exchange market.