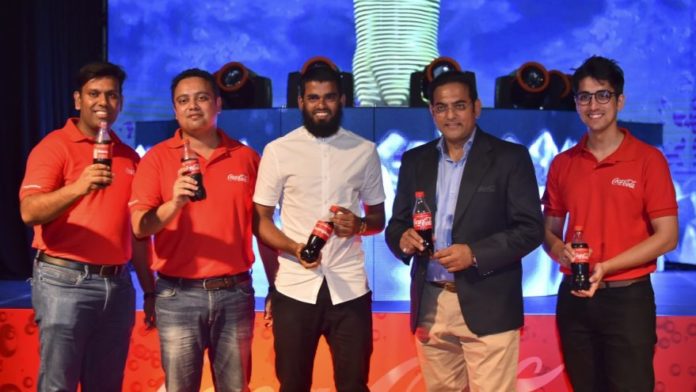 Coca-Cola launched a brand new campaign, 'Refreshing Relationships'.
The campaign was inaugurated last Thursday, by the SAFF Suzuki Cup championship winner and National Football Team Captain Akram Abdul Ghanee.
The aim of the concept is to connect with consumers in the Maldives through a relative notion. In regards to this, coke bottles are designed with various labels such as 'Wife, 'Husband', 'Dad', 'Baby' and 'Super Model' to increase the relationship between consumers.
The South-West Asian Marketing Manager for Coca-Cola, Mr. Amrath noted on the occasion that the main purpose of the campaign is building connections.
'Share a Coke' the campaign was first launched in 2011 in Australia. The campaign is now conducted globally through different locations.