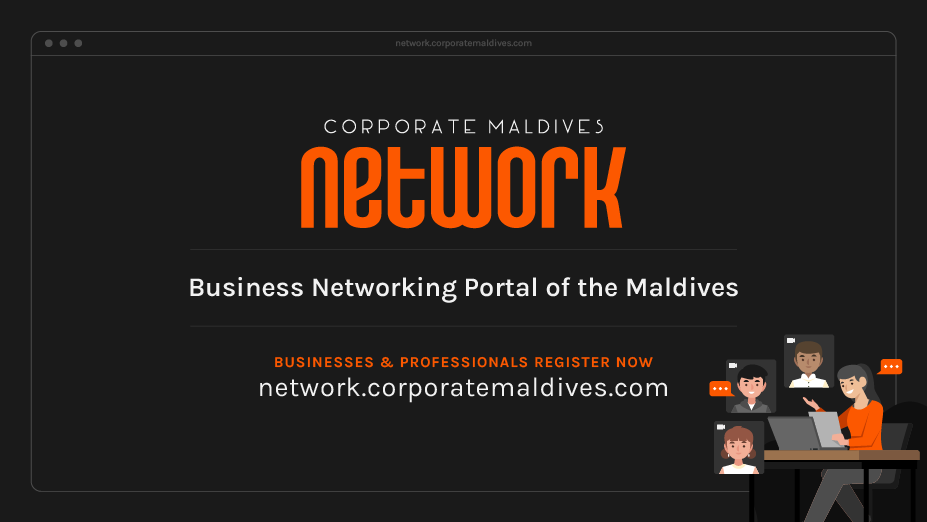 Corporate Maldives has opened visitor registrations for Business Expo 2022, international business networking and trade show of the Maldives via Corporate Maldives "Network" (network.corporatemaldives.com)
Corporate Maldives Business Expo 2022 is scheduled to be held as a hybrid (both in-person & online) event from 04 – 05 October 2022. Businesses from all corporate sectors of the Maldives will be exhibiting at this expo. Both visitors and exhibitors can preschedule over 2000 meetings in the span of the two-day event.
"Network", the business networking portal of the Maldives will also be used all year-round and visitors can benefit from strengthening business connections, gain fresh ideas, and career advancement as well. Corporate Maldives Network will have a portal of the Maldivian business community offering opportunities to network within the B2B community.
Key features of "Network" are:
Virtual profiles
Pre-schedule meetings
Video calls & conference
Product launch opportunities
Register now for Corporate Maldives Business Expo via https://network.corporatemaldives.com/