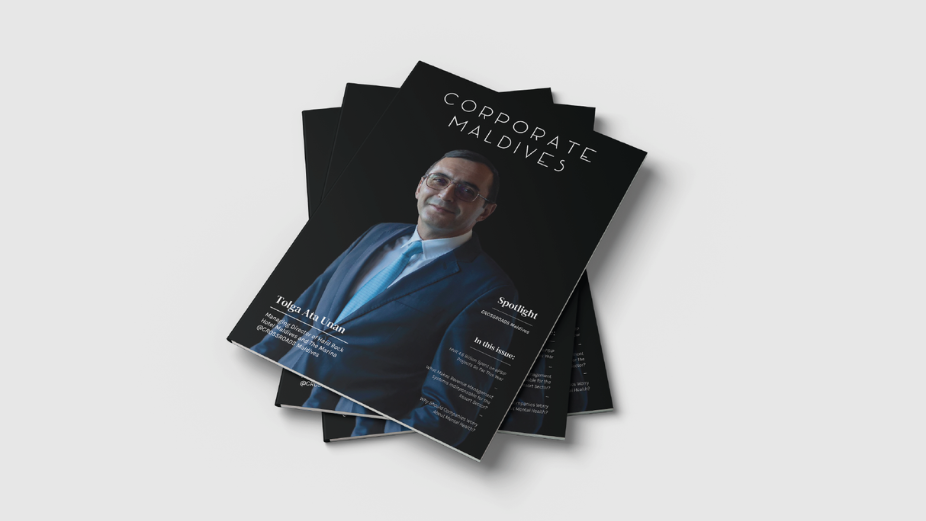 Corporate Maldives has published the October 2022 edition of the 'Corporate Maldives Magazine', a bi-monthly print publication dedicated entirely to the business community of the Maldives.
The Corporate Maldives Spotlight this issue is on CROSSROADS Maldives the country's first fully integrated multi-island leisure destination. Here, the spotlight shines on CRDSSSROAS Maldives MICE offerings, and how it differentiates itself from the crowd when it comes to serving corporate clients. Corporate Maldives also sat down to have a chat with Tolga Unan, the Managing Director of CROSSROADS Maldives to gain further insight.
Under the people segment, this issue brings you the story of Peter Hill, the Vice President – Passenger of FitsAir, a low-cost Sri Lankan carrier that recently began operating flights to the Maldives.
As usual, the news segments touch on various industries and business sectors of the Maldives, including tourism, construction, banking, technology, trade, fisheries and agriculture, among many others.
Corporate Maldives will be releasing a print version and an online version of the magazine with each publication. To view the October 2022 edition of the magazine, please visit Corporate Maldives Magazine – October 2022.