The famous UK based Coffee shop chain 'Costa Coffee' has opened its second outlet in the departure hall of international terminal at Velana International Airport (VIA).
The Maldivian 'Costa Coffee' operator, HMSHost International stated that the new outlet will serve coffee and related beverages while also offering snacks just like every other outlet in the Airport.
Mr Durgadash Shetty, General Manager of HMSHost outlined that the coffee beans used are specially imported from UK while the pastries available are also prepared by a specialized bakery. And that the opening of the second Costa Coffee outlet at the Airport is an opportunity for the brand to become famous among the Maldivians as well as the tourists visiting the country.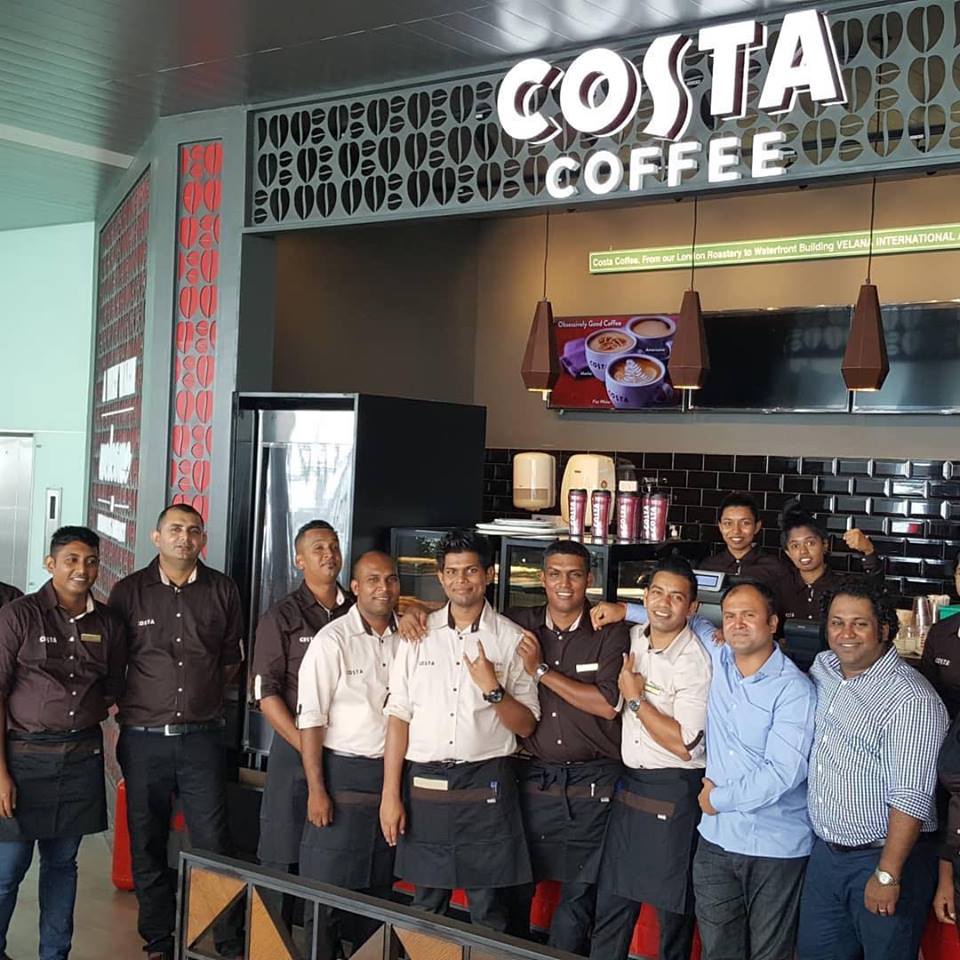 Costa Coffee is the UK's favorite coffee shop and the fastest growing coffee shop chain in the nation such as having over 2000 outlets in the UK alone while operating over 1000 outlets in 31 other countries throughout the world. The first outlet of the brand was opened in the water front restaurant developed in front of the domestic terminal. Maldives Airports Company Limited (MACL) signed an agreement with global restaurateur HMSHost International during January this year to set up four international franchises, including KFC, Pizza Hut, Costa Coffee and Harvest Market at the airport.
MACL has put a lot of effort to develop and improve the quality of facilities and services provided at Velana International Airport where the company has brought several famous international fast-food franchise outlets to the Airport during the past few months.