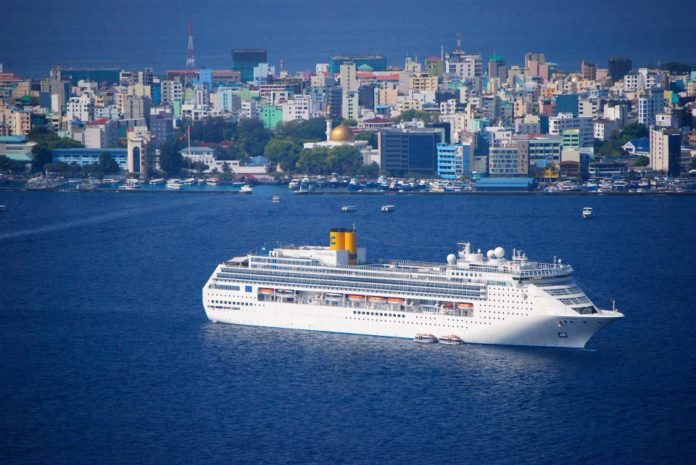 Cruise liners that visit Male can now dock 0.6 nautical miles from Male. A press release by the tourism ministry states that it is a concern of many due to having to dock the cruise liners approximately 2 nautical miles away from Male.
Tourism ministry stated that the decision was made after discussions with the tourism industry professionals. The ministry further stated that they have begun to recognize the issues within the industry and to identify solutions to the issues.
The ministry has opened up a hotline through which citizens can submit their concerns regarding the industry which will aid in the recognition of the issues in the tourism industry in the Maldives.