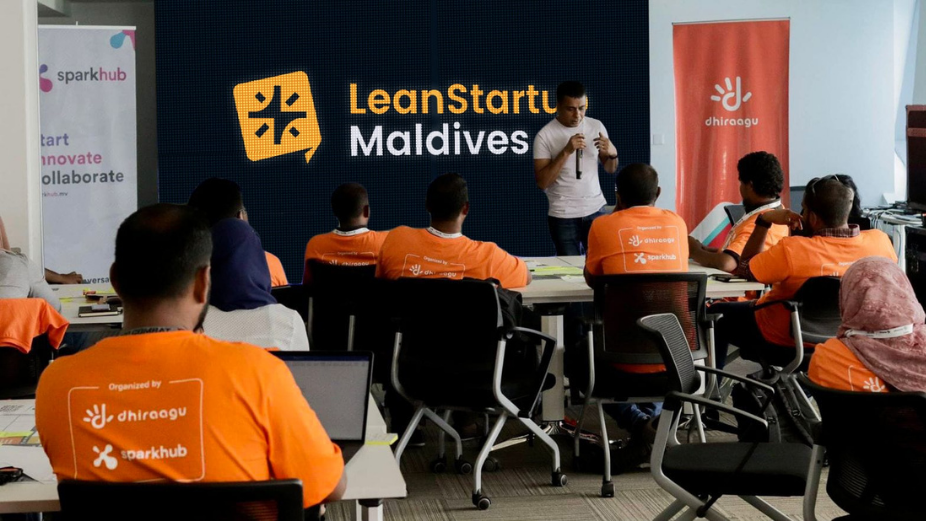 Dhiraagu and Sparkhub have announced Lean Startup Maldives 2021 to be held from 17 – 19 December 2021 at Salt Cafe'. 
This workshop aims to develop entrepreneurial skills and startup knowledge, focusing on training participants to apply lean methodology in creating lean businesses. The core is based on the latest research in customer development, lean and agile development, which is changing how new products and startups are built globally. This programme will be held physically in Male'.
Many startups start to build the product before their ideas are validated based on the assumption that people would want to buy their idea or product. Given that the Maldives has potential developers and innovators in the country, Lean Startup Maldives would train participants on important steps to be followed even before an idea may be pitched and developed. The participants will be taught how to apply the lean canvas model and on best practices on solutions development. Participants will also be equipped with a valuable framework of tools and techniques designed to help early stage startups learn the right steps and the process of identifying and acquiring customers towards building a sustainable business before the actual building starts.
Through their partnership, Dhiraagu and Sparkhub have been collaborating together in the area of  supporting the local startup culture and helping to establish the startup ecosystem in Maldives. According to Dhiraagu and Sparkhub, Lean Startup Maldives will enhance and equip talented young entrepreneurs  and developers with the right skills, knowledge and mindset. The intensive three-day workshop of Lean Startup Maldives will take place from 17 to 19 December 2021.
To register visit, bit.ly/LSMv2021