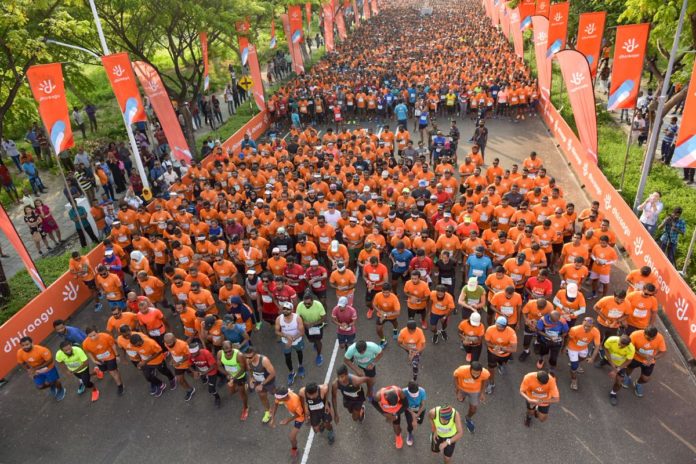 The annual Dhiraagu Road Race made yet another record as 4,000 runners from 28 different countries participated in the 12th year of the event, which successfully concluded on the 02nd of November 2018.
Finishing the 10km category of the race at an astounding 34 minutes, Hussain Fazeel Haaroon took away the first place, whilst Hussain Riza came in at second, shortly followed by Ahmed Riza, who finished the 10km race in third place.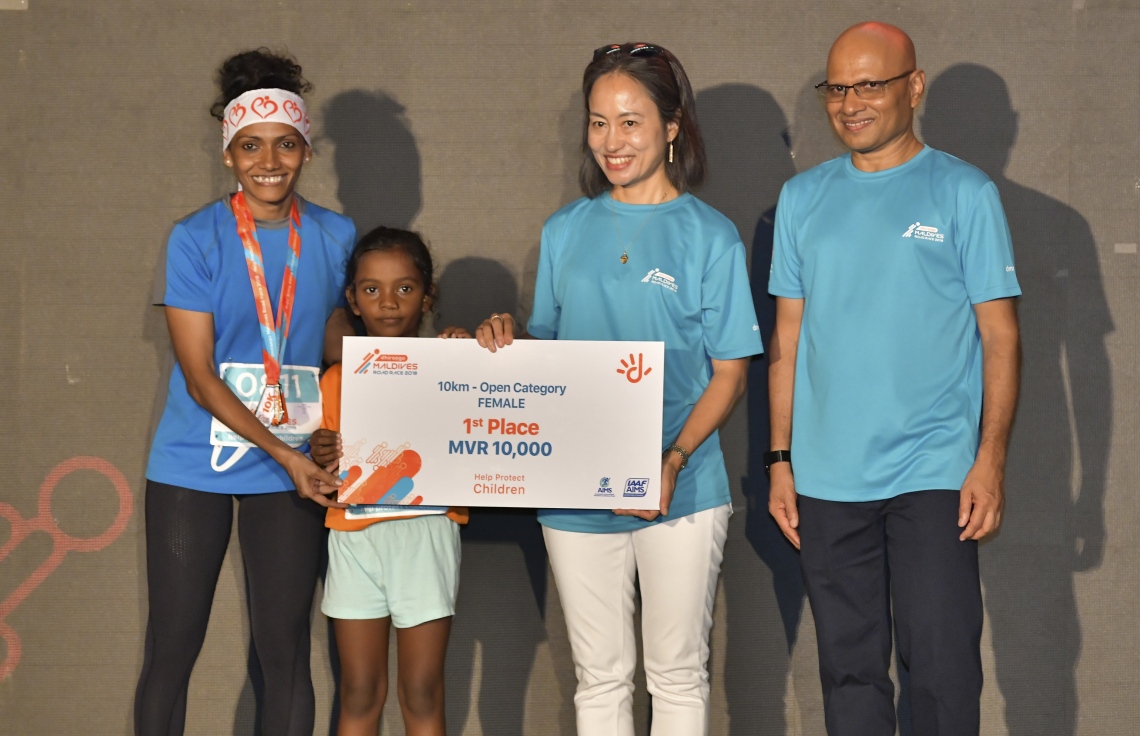 Mariyam Abdul Kareem won first place in the 10km women's category by completing the race in 45 minutes 33 seconds. Second place was awarded to Patricia Doreen Gomez, with Fathmath Niusha winning third place in the category. 
Mohamed Rasheed came in first place in the 5k category by finishing the race in 16 minutes 41 seconds, with Shifaz Mohamed in second place, and followed by Abdul Rasheed Ismail in third. Wafiyya Mohamed completed the 5k race in 21 minutes 20 seconds to win first place, followed by Aminath Jaaisha Juneez and Thilna Chathuranga Jayakodi in second and third place respectively. 
Ibrahim Naeem went on to win the Under-45 category by finishing the race in 20 minutes 26 seconds. Ali Riyaz won second place in the category, with Mohamed Junaid following in at third place. The Under-45 Women's category was secured by Fathmath Seema, who completed the race in 29 minutes 33 seconds. Nasheedha Ali acquired second place and Aishath Saeedha finished in at third place in the category.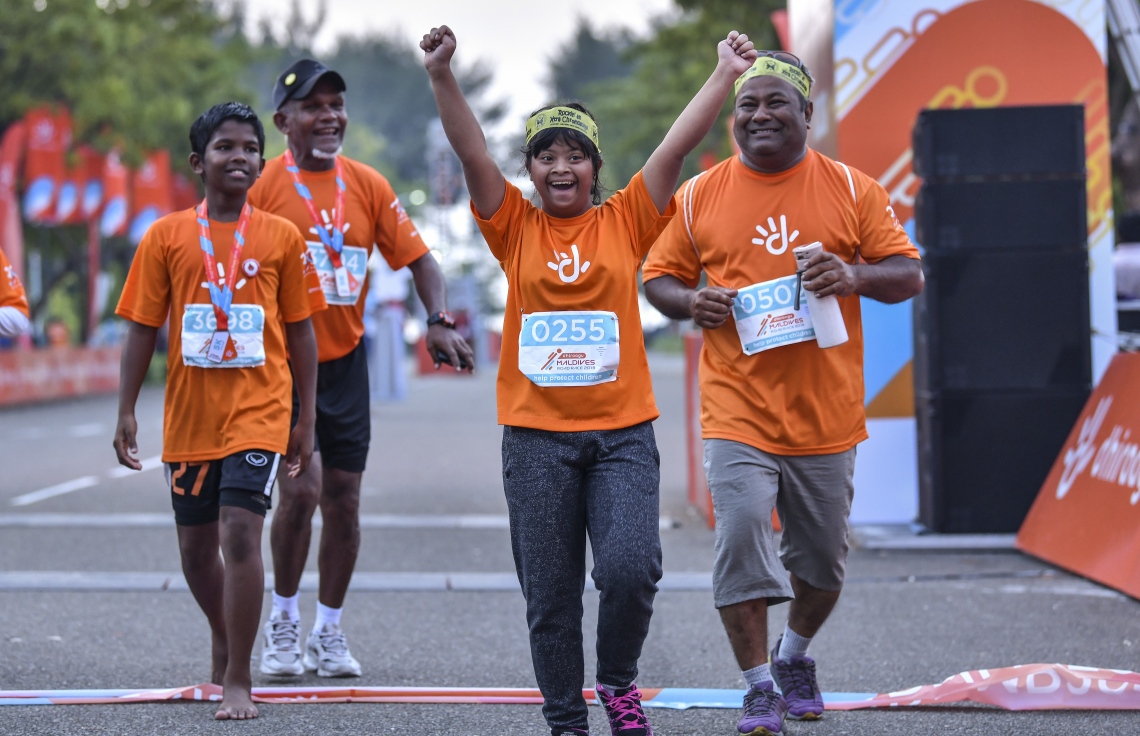 From the school category, Absal Abdullah Adham completed the race in 22 minutes 37 seconds and acquired first place in Under-13 category Male, and Mariyam Sarah Ismail concluded the race in 27 minutes 1 second to win first place in Under-13 category Female. 
Ismail Masoon Ahmed went on to win first place in school category Above-13 Male by finishing the race in 19 minutes 12 seconds, whereas Mariyam Yana Nasir won first place in school category Above-13 Female with her timing of 26 minutes 5 seconds. 
Dhiraagu Maldives Road Race is the largest annual run held in the Maldives, bringing people and communities together from all over the country. Since its inception in 2007, this is the 12th consecutive year of event. Every year the run is dedicated to a social cause and this year's theme was to help protect children.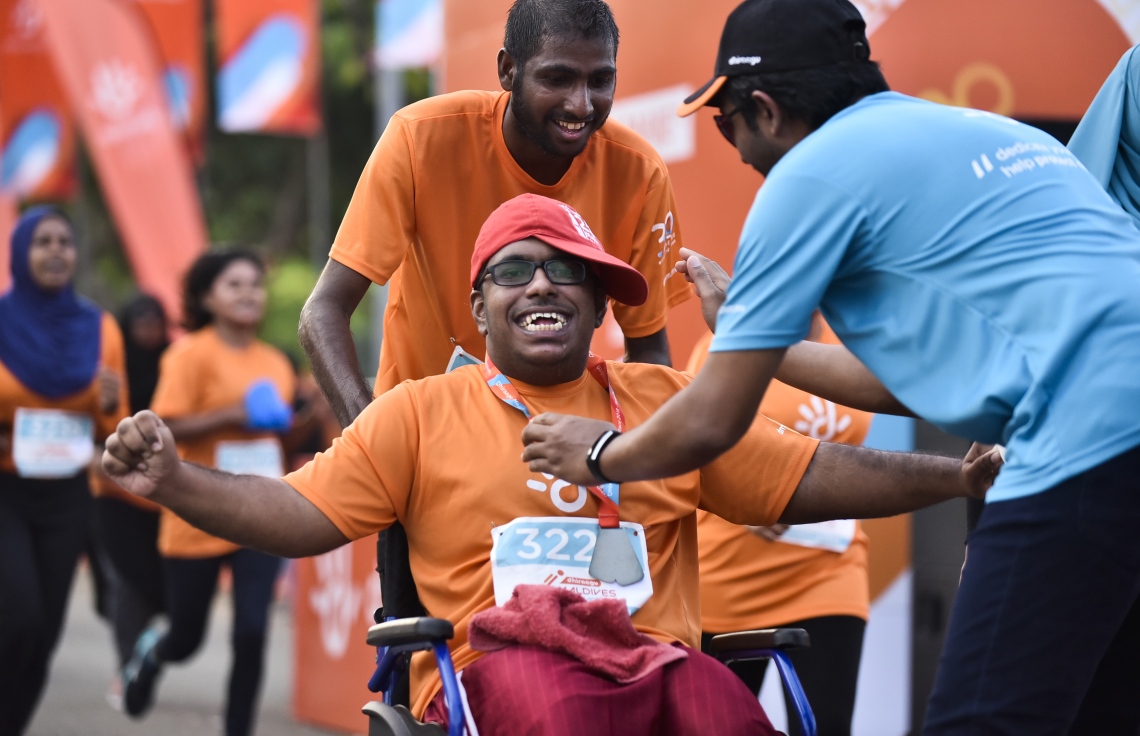 All of the sales proceeds from the DMRR tshirts were donated to the 10 participating NGOs. As such, each NGO received a donation of MVR 40,000 from the sales proceed. In addition to this, Dhiraagu donated a total of MVR 200,000 amongst the top 5 NGOs of the event. 
Dhiraagu Maldives Road Race is officially registered in AIMS (Association of International Marathons and Distance Races), making it the first International Run held in the country and providing the opportunity for Maldivian and International athletes to participate together in the run along the beautiful city of Hulhumale' in Maldives.