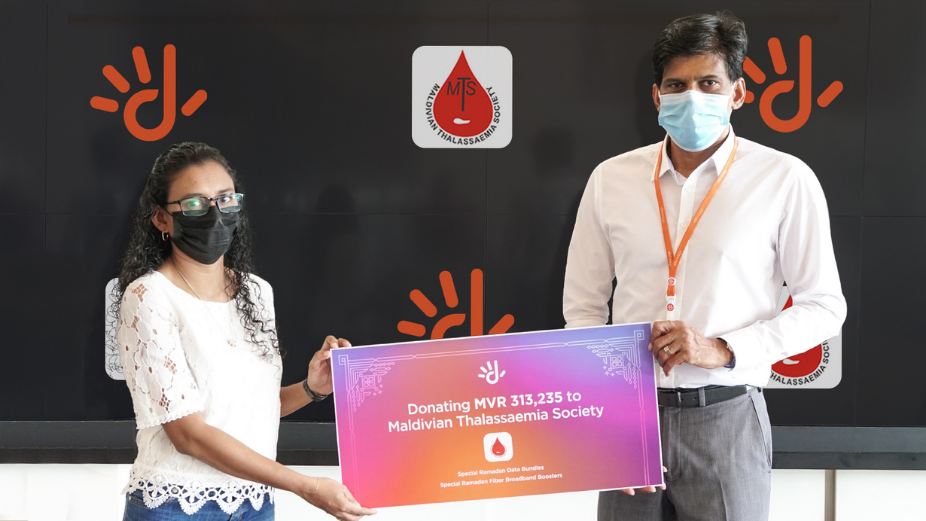 Telecom giant Dhiraagu has made a donation of MVR 313,235 to the Maldivian Thalassaemia Society.
The donation comprised of 10 percent of the sales made from Dhiraagu's Ramadan and Eid-al-Fitr Data Bundles.
Jeehan Saleem, Chairperson of the Maldivian Thalassaemia Society, stated: "Of all local companies, Dhiraagu is one that has supported our organisation very closely since the early days. Over the past few years, we have received support from Dhiraagu in numerous different ways. And so, we would like to wholeheartedly thank Dhiraagu on behalf our patients and their guardians."
Over the last few years, Dhiraagu has been donating 10 percent of its Ramadan Data Bundle sales to various organisations, including those such as Tiny Hearts Maldives and Maldives Association of Persons with Disabilities.