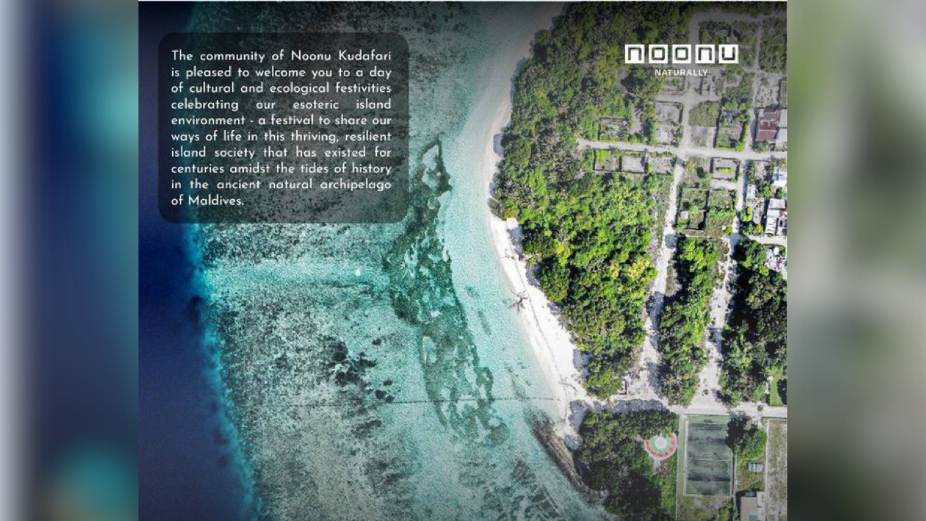 Dhiraagu has partnered with the N. Kudafari Island Council for the Little Big Festival – Kudafari 2023. The festival, held to commemorate World Environment Day and World Oceans Day will be held on 10th June 2023 at N. Kudafari, led by the council.  
The Little Big Festival Kudafari 2023 will also bring together civil society organisations, NGOs, businesses, and local members of the community to give them the opportunity to showcase their work and share their stories. A variety of stalls related to climate change, sustainable practices, and eco-friendly products as well as traditional Maldivian practices such as Dhivehi medicine, music, food and local crafts will be showcased at the festival.  
Dhiraagu Brand Ambassador, Zoona Naseem (Zoonti) will also participate in the event and conduct guided snorkelling and diving sessions.  
"We are excited to support the island council of N. Kudafari for this colourful event, held to celebrate the World  Environment and Ocean Days," stated Bishaara Hameed, Manager Corporate Social Responsibility at Dhiraagu. 
"We would like to thank Dhiraagu for their support towards the Little Big Festival Kudafari 2023. This event,  organised along with our partners, will be a lively celebration of our local culture and heritage and one that raises awareness about the fragile ecosystems of our local islands," stated Ali Shameem Mohamed,  President of the N. Kudafari Island Council. 
Caring for the environment and empowering communities are key focus areas of Dhiraagu's CSR programme. The company remains committed to supporting events such as this which aim to strengthen communities through recreation.