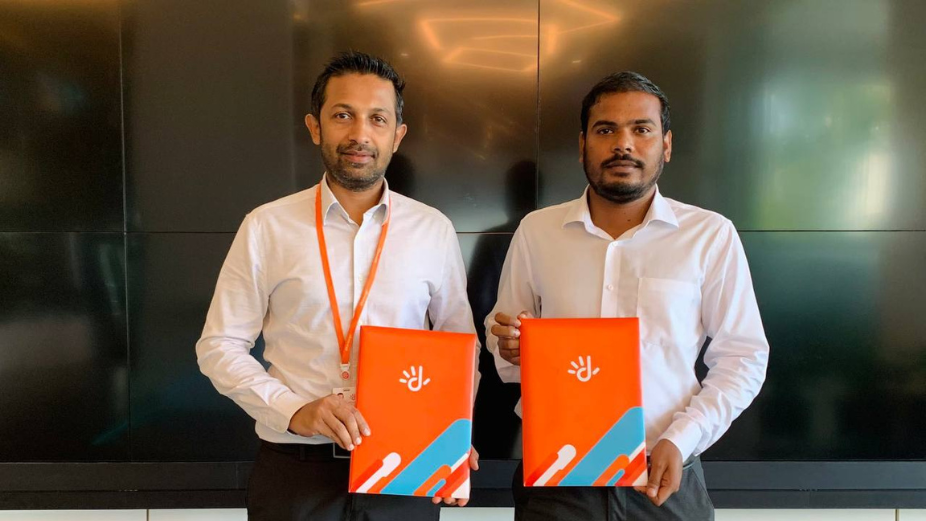 Dhiraagu has signed as the Digital Partner of 'Velidhoo Eid Ufaa 1444' Eid-ul-Adha festivities to be held in N. Velidhoo this upcoming holiday week.  
The 'Eid Ufaa 1444' organised by N. Velidhoo Island Council, will include several traditional  Eid activities such as koadi kendun, maali hedhun and dhafi negun as well as sporting competitions such as vaadhemun, faigathalhaa and cycling races. Other activities included in the festivities line-up include fireworks and an Eid music show which will feature prominent local artists such as Detune Band and Bidhabin boduberu group.  
"We are delighted to be the Digital Partner of the 'Velidhoo Eid Ufaa 1444.' Empowering communities is a key area of our CSR programme, and we are excited to support this colourful celebration. We hope that the residents of N. Velidhoo and visitors who are joining from other communities will have an eventful Eid," stated Mohamed Mirshan Hassan, Director, Brand and  Marketing Communications at Dhiraagu.  
"We would like to thank Dhiraagu for their continued support of community-led events like this.  Eid-ul-Adha festivities are an important part of our culture, and we are grateful to Dhiraagu for helping us bring this colourful event to our community," stated Athif Hussain, President of N.  Velidhoo Council. 
Dhiraagu remains committed to supporting various initiatives and events across the nation, enriching the lives of people living in the Maldives.