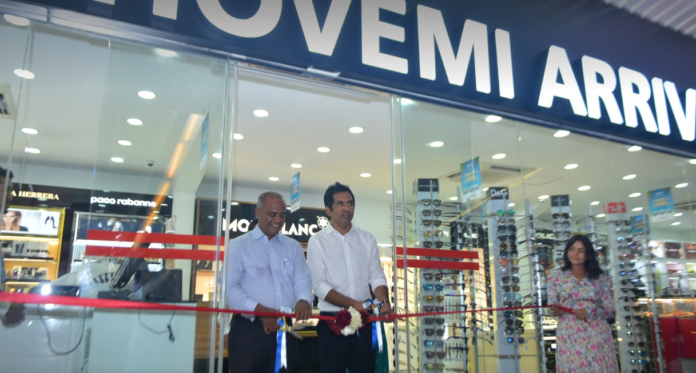 Maldives Aiports Company (MACL)'s Dhovemi Arrival Shop has been re-opened today at Velana International Airport (VIA).
Located at the arrival terminal, the shop was inaugurated by the Minister of Economic Affairs Mohamed Saeed and the Managing Director of MACL, Adil Moosa.  
The shop was first launched in mid November 2014.
A representative of MACL noted that the reason why they have re-launched the shop is since they have expanded it to 1184 square feet. When the shop was initially opened, it had 640 square feet. New brands have been added to their product line as well.
MACL representative further noted that they have received a huge support from customers with the initial opening of the shop. 
Dhovemi Arrival Shop has a number of products such as sunglasses, pens, chocolates and wallets. Products of brands such as Monte Blanc and Swatch are also available from there.