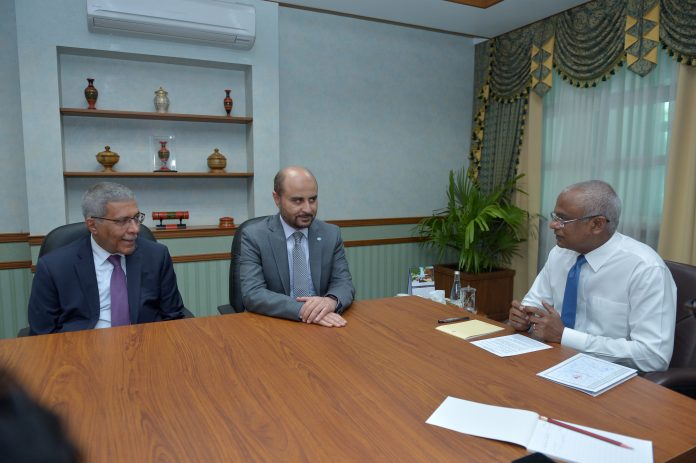 The Director-General of OPEC Fund for International Development (OFID) Dr Abdul Hamid Al Khaleefa has paid a courtesy call on President Ibrahim Mohamed Solih.
During the call, held at the President's Office on 16th January, President Solih welcomed the Director-General and accompanying delegation to the Maldives and expressed his sincere appreciation for the support and cooperation extended as a development partner to the Maldives.
The discussions that followed during the call included highlights on the numerous ministrations by OFID in enhancing infrastructure in areas such as water, sanitation and harbour development in the Maldives. The discussions also focussed on enhancing future joint efforts in other sectors, including assistance in developing a transportation network throughout the Maldives.
The President also noted the US$50 million agreement signed between the Maldives and OFID which facilitates further infrastructural projects, including habour, water and sanitation networks.
He thanked Dr Abdul Hamid Al Khaleefa for OFID's continued assistance and collaborative efforts for comprehensive national development.
The call concluded with exchanges of hope and confidence in continued support and liaison between OFID and the Maldives.