Environment Ministry has signed contracts to dismantle, transfer and install 4 tons of 3 Incinerators in K. Thilafushi to Hdh. Kulhudhuhfushi, K.Maafushi and Fuvamulah City.
Environment Minister Dr. Hussain Rasheed Hassan signed the contract with Macstar Maldives Pvt Ltd.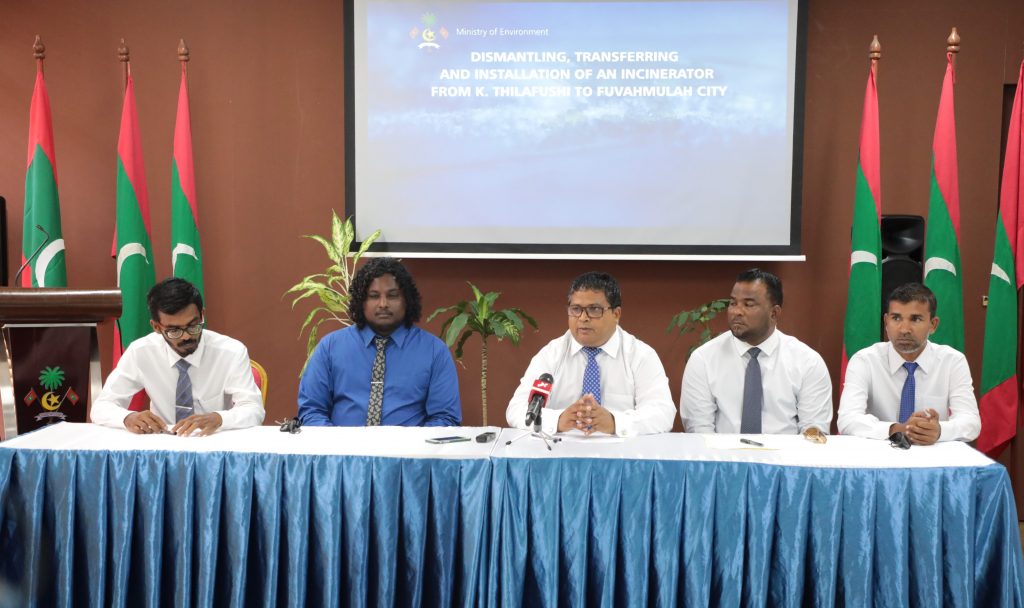 The company is tasked with installing incinerators in Fuvahmulah and Kulhudhuffushi within 119 days for around MVR 2 million per each project. It is also tasked with installing an incinerator in Maafushi within 45 days for MVR 1.8 million.
The Ministry has stated that the projects will solve waste management issues in the islands by safely eliminating four tons of waste per day.