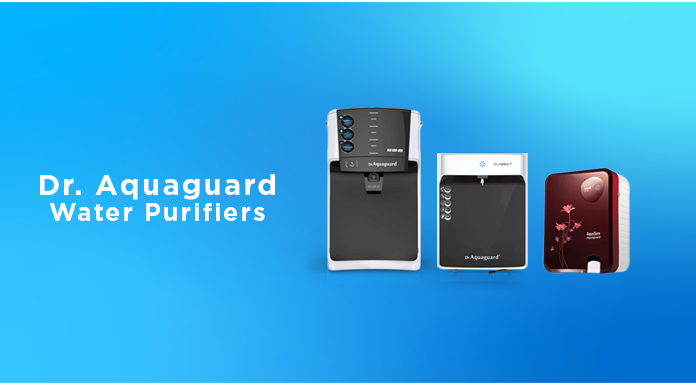 Juniper has introduced Dr Aquaguard range of Water Purifiers to the Maldives. Juniper has partnered with Eureka Forbes which has been providing health and safety solutions for homes and offices worldwide since 1982 and consists a strong portfolio of water purification, vacuum cleaning, air purification and home security solutions. Being pioneers of water purification systems, the Dr Aquaguard range built with Universal, RO & UV technology assure better health in every drop.
Juniper hopes to revolutionize the way Maldivians consume water. Dr Aquaguard devices will save thousands of litres of water annually.
Juniper has introduced 3 models to the Maldivian Market:
1. Dr Aquaguard Magna NXT HD RO+UV

Magna is a universal water purifier that offers best in class purification system which works for various water conditions. It senses the quality of water and chooses the optimum purification technology to purify water. Equipped with Intuitive LED display & specially designed and electronically authenticated purification cartridges it promises 'pure and healthy water or no water'. With a storage capacity of 7 litres and equipped with an intuitive LED Display. Equipped with Nutritron+™, Biotron™ and Mineral Guard™ making it one of the most advanced water purifiers currently on the market.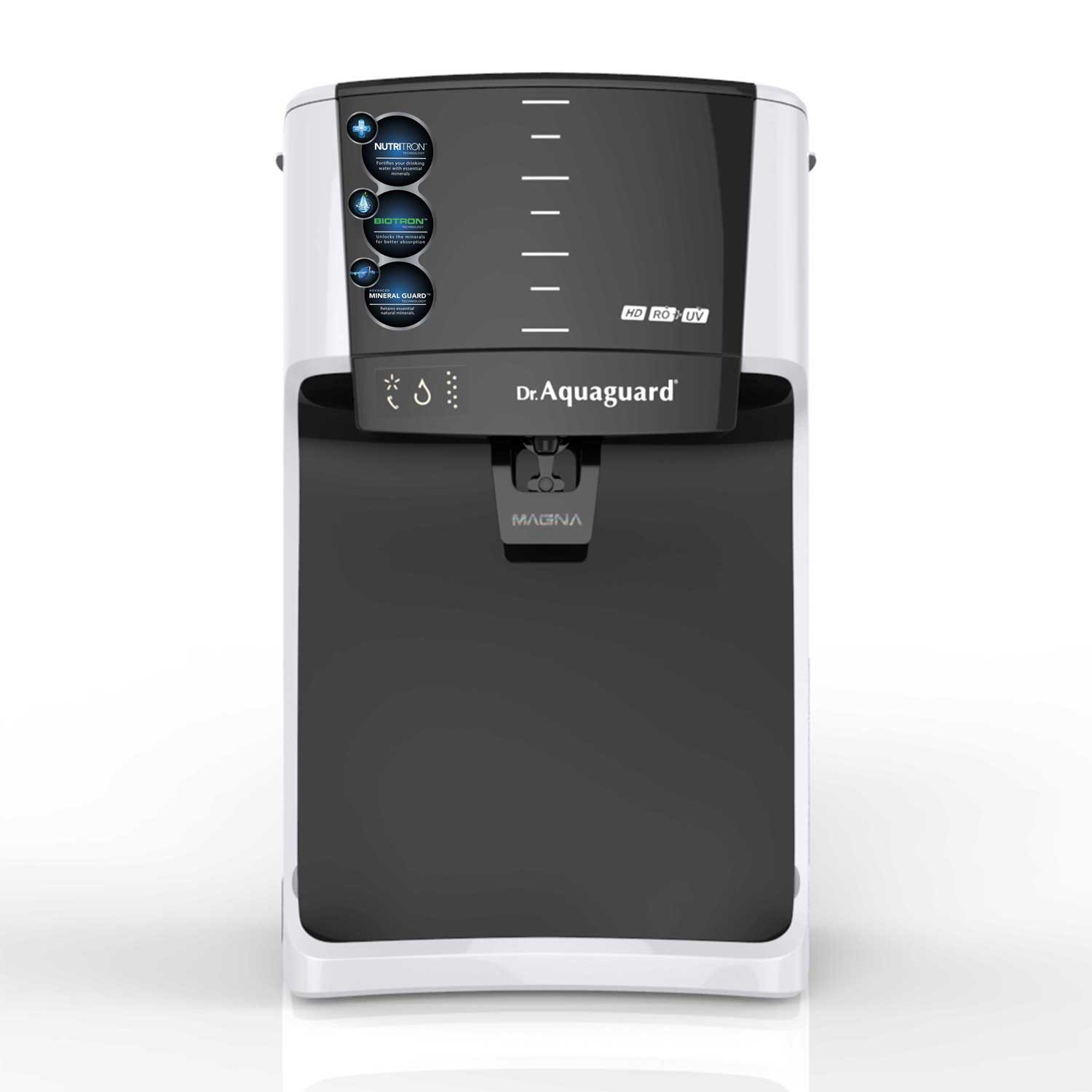 This is the most advanced model and is priced at MVR 6999/-
Buy on Koo.mv: https://www.koo.mv/Juniper/dr-aquaguard–magna-nxt-hd–ro–uv-water-purifier.html

2. Dr Aquaguard Aquasure Splash RO+UF
The pioneering range of purifiers from Eureka Forbes comes with superior craftsmanship powered by Universal, RO+UF technology. The Aquasure range of water purifiers suffice all your needs keeping affordability in mind. The Aquasure range of water purifiers is built with the ability to purify water from 500 TDS to 2000 TDS Range. Aquasure is ideal for the Maldives with a powerful dual purification of RO+UF technologies. A 6-litre tank allows consumers to store water and dispense without electricity. Smart energy saving mode automatically turns off power when the tank is full while protecting the purifier from damage in case of voltage fluctuations.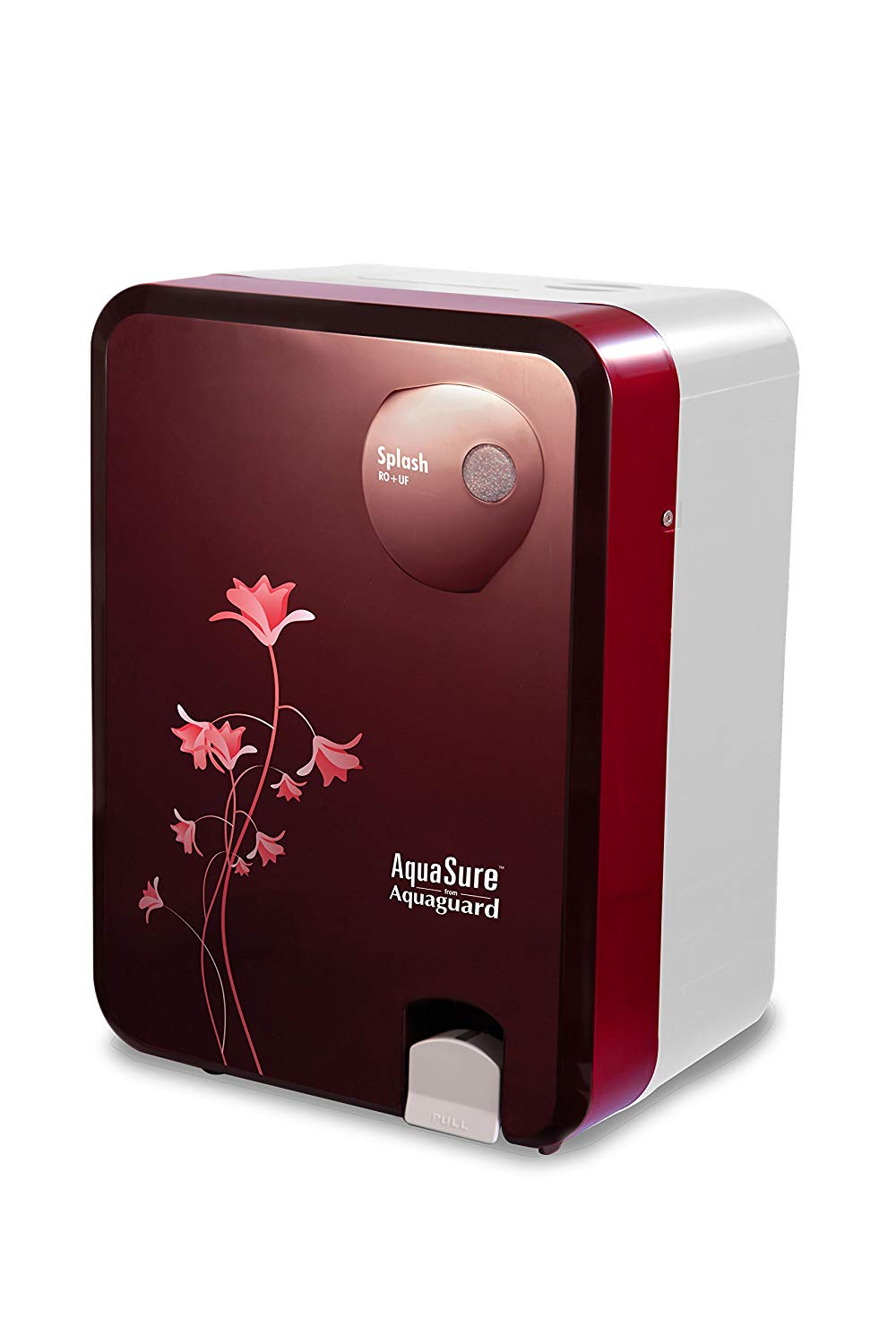 This is a mid-tier model and is priced at MVR 4999/-
Buy on Koo.mv: https://www.koo.mv/Juniper/dr-aquaguard–aquasure-splash-ro–uf-water-purifier.html
3. Dr Aquaguard Classic+
Dr.Aquaguard™ classic+ comes equipped with unique e-boiling+ technology that ensures every drop of water is as healthy and safe as water boiled for a minimum of 20 minutes. You could install Dr.Aquaguard™ Classic+ on the cabinet door, flush with the walls or mount it on the wall to suit your style and space. It ensures that every drop of water is as pure and safe as water that has been boiled for over 20 minutes. Equipped with an Intelligent purity sensor system continuously scans water to give 100 % healthy water, or no water at all.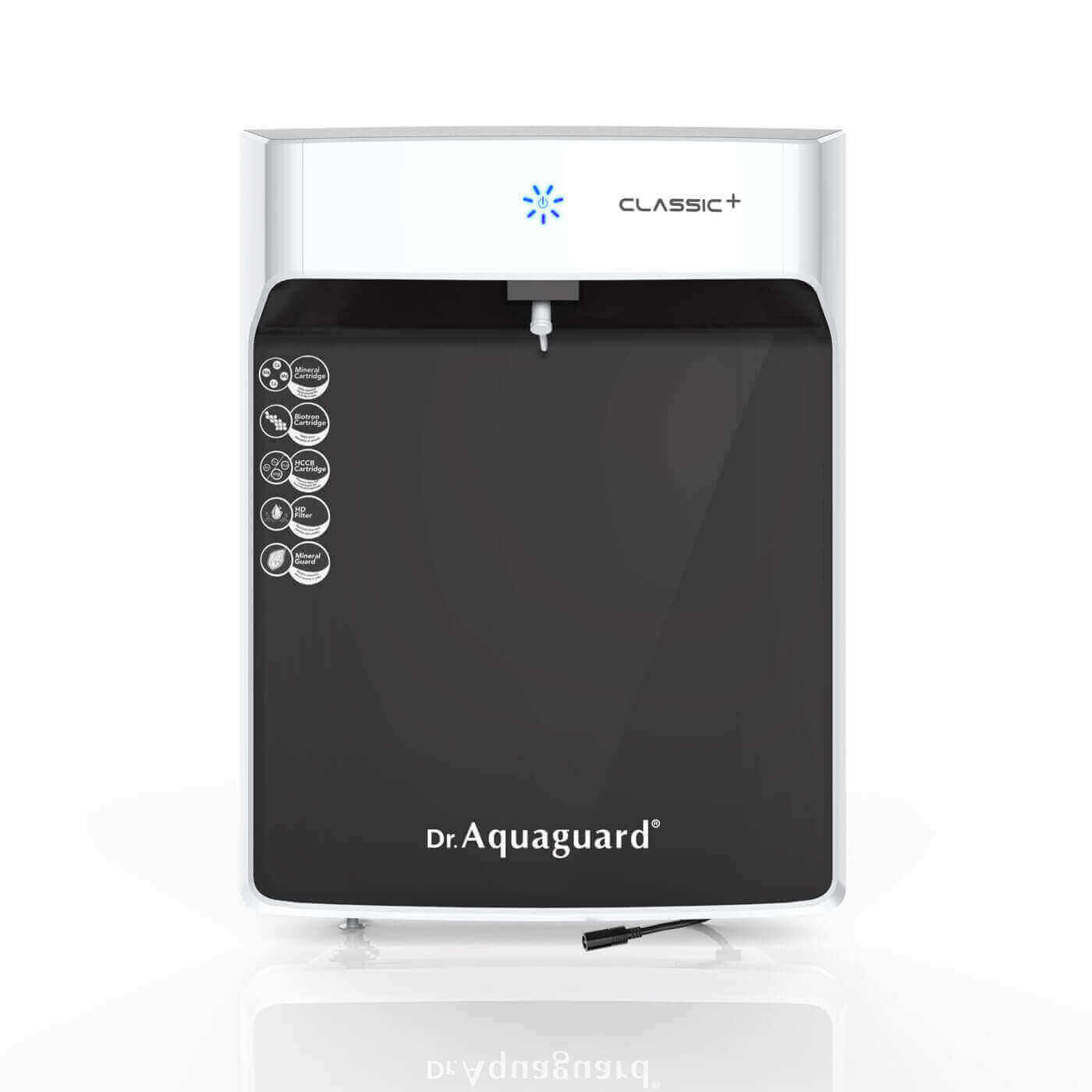 This is the basic model and is priced at MVR 4500/-
Buy on Koo.mv: https://www.koo.mv/Juniper/dr-aquaguard-classic-water-purifier.html
The premium and classy range of water purifiers by Dr Aquaguard are equipped with Universal, RO and UV technology works across all water sources. Patented with Mineral Guard and Biotron cartridge, the purifiers give you optimum health benefits.
Juniper is the authorized sole distributor of Eureka Forbes in the Maldives. Dr Aquaguard Products are available for Pre-order through Koo.mv. Free Installation is being offered to customers who order and pay by 31st December 2018. For more information contact: +9609556668