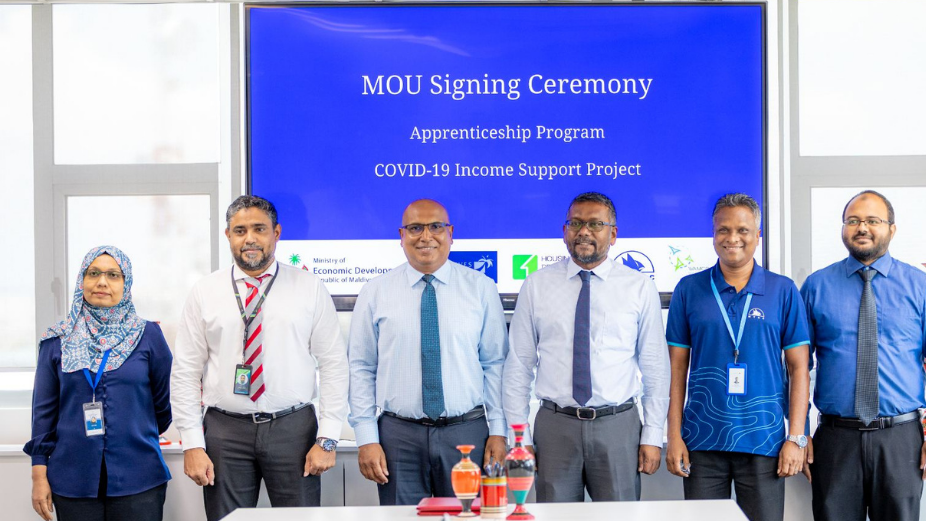 Ministry of Economic Development has signed an MoU with Maldives Transport and Contracting Company (MTCC) to to provide apprenticeship opportunities under "Maldives Covid-19 Emergency Income Support Project (MCEISP)."
State Minister Neeza Imad signed on behalf of Ministry and CEO Adam Azim signed on behalf of MTCC. Minister of Economic Development Uz. Fayyaz Ismail graced the ceremony.
MTCC stated that this MoU was aimed for the company to facilitate apprenticeship opportunities for individuals under MCEISP – which will be based on a list submitted by the Ministry of Economic Development. Opportunities will be provided to Maldivians for technical jobs in view of the work being done by the company and under the policy of prioritizing local hires.
Under the MoU, work of participants in MTCC's apprenticeship program through a report will be sent to the Economic Ministry every month. The MoU will be valid till 31 December 2022.
Participants who successfully complete the apprenticeship program will be awarded certificates.