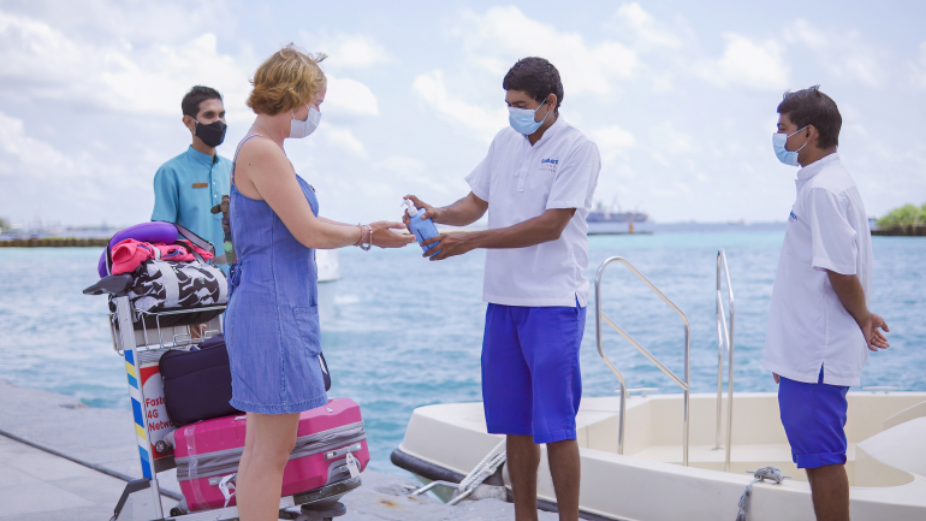 Embassy of the Maldives in Japan hosted a webinar entitled "Exclusive Webinar on Maldives Tourism in Post-Covid Recovery" yesterday in coordination with the Ministry of Foreign Affairs, Ministry of Tourism, Maldives Marketing & PR Corporation, Guest House Association of Maldives.
The Government agencies provided an overview of efforts underway to recover rebuild and restore the tourism sector post-pandemic. With the participation of 23 major Japanese Travel Agents and Tour Operators, which covers 80% of the Japanese Market for Maldives tourism, the webinar provided an important forum to prepare for the anticipated increase of tourist arrivals from Japan in the coming months. The webinar also supports the government's continued initiatives to strengthen the tourism sector and provided information to travel agents about existing guidelines and practices for international tourists in the Maldives.
Managing Director Mr. Thoyyib Mohamed of Maldives Marketing & PR Corporation, Deputy Minister, Dr. Naushad Mohamed from Ministry of Tourism, and the President of Guest House Association of Maldives, Mr. Abdulla Nasheed spoke at the event and interacted with the participants through a live Q&A session.
Speaking at the event was also H.E. Ibrahim Uvais, Ambassador of Maldives to Japan, who highlighted the importance of the event in Maldives efforts to rebuild and recover from COVID-19. The Ambassador also thanked the Government of Japan for its continued assistance and support to the Maldives in its effort to build back better post-COVID-19. The event marks the first of the series of 'Maldives Business Seminars' scheduled to be organized by the Embassy of Japan in Maldives for the year.