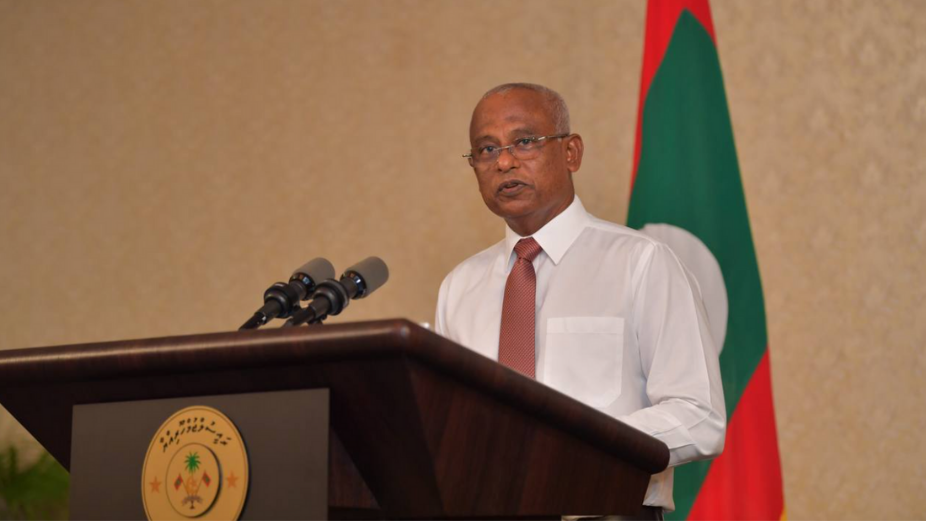 President Ibrahim Mohamed Solih has announced that the state has successfully acquired enough doses of the Pfizer vaccine to immunise all children in the Maldives between the ages of 12 and 17 years. He made this statement while speaking to members of the media during yesterday's press conference held at the President's Office. Speaking to the reporters present, President Solih revealed that vaccination for children above the age of 12 years would commence next week.
Underscoring the government's priority to fully inoculate the Maldives' population, President Solih went into detail about the efforts of the government to procure sufficient vaccines, leading to our nation successfully becoming one of the first in the world to initiate Covid-19 vaccination. The Maldives has now successfully acquired enough doses of the vaccine to inoculate all residents, he said.
Highlighting the new normal that the Maldives had achieved, President Solih stated that the Maldives' economy had improved respectively. He revealed that exports had improved by 19 per cent compared to July of last year, while imports had increased by 45 per cent for the same duration. Similarly, state earnings had increased by 14 per cent and tax revenue had increased by 23 per cent compared to the previous year.
President Solih also shed light on the work underway to restore the tourism industry. He announced that 93 per cent of all tourism industry workers had received both doses of the Covid-19 vaccine, including 96 per cent of all resort workers and 100 per cent of all border control staff. Following the reopening of the borders, 655,594 tourists had visited the Maldives this year.
Ending his opening statement, the President reiterated that the new normal would only be successful if the entire population is inoculated against the Covid-19 pandemic. President Solih beseeched all members of the public to support the nationwide mass vaccination programme and the drive to inoculate all children between the ages of 12 and 17. He called on all members of the public who had not yet been immunised to get vaccinated as soon as possible to protect themselves and their loved ones from the Covid-19 pandemic.
Following his statement, President Solih answered questions posed by members of the media present at the press conference.
Over 80 per cent of the eligible population in the Maldives had received the first dose of the Covid-19 vaccine and 69 per cent had completed both doses of the vaccine thus far. Under the ongoing nationwide mass vaccination programme, the government aims to fully inoculate 90 per cent of the eligible population by the end of August 2021.