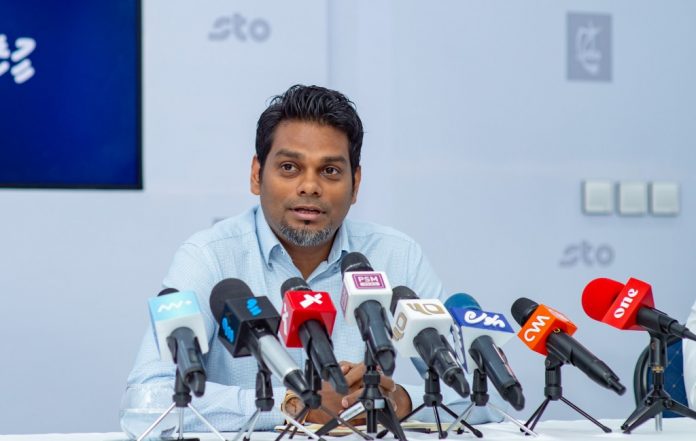 State Trading Organization (STO)'s Managing Director Hussain Amru has announced that they are working on establishing a faster delivery service within the capital Male' city amid the lockdown.
In a tweet, Amru said that as per the instructions by HPA and Police, eSTOre had to cease it's operations yesterday (15th April). However, upon getting the necessary permits today (16th April), eSTOre has commenced its operations.
"We have a lot of orders from yesterday's and the demand is very high today as well. Because of this, we are struggling to meet the orders. However, we are working full-on to solve this problem. The high traffic to the website is also causing some delays and we are working with the service providers to find an efficient solution for this as well," the tweet said.
Amru further highlighted that since this is something new, there maybe such challenges and thanked the public for their continued support and patience during this.
"We are hoping to manage the high traffic and to effectively continue providing our services to the majority of people very soon," he said.
eSTOre services are available to Male', Hulhumale' and Villimale'. Customers can place orders via storate.mv.
The first case of COVID-19 in the capital Male' city was confirmed on 15th April and with this, the government has declared a 24-hour lockdown in the Greater Male' area.  This has escalated the demand for buying online.