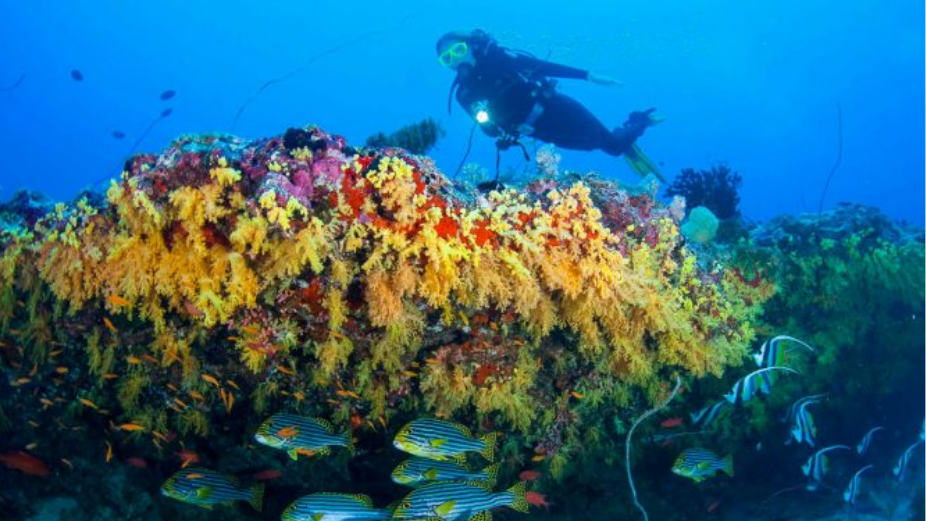 NAKAI Dhiggiri located in Vaavu Atoll is a tropical paradise surrounded by endless crystal clear waters and white sandy beaches. The island of Dhiggiri is famously known for the spectacle of nature that surrounds it. Vaavu Atoll is home to some of the best dive sites in the world, filled with flashy marine life and curious biodiversity just waiting to be explored.
The boot-shaped atoll is home to the Maldives' longest continuous reef, totaling 55 kilometers of unbroken coral. This reef is pierced by several narrow channels that act as magnets for marine life, attracting a large number of sharks, schooling fish, and other larger species. These channels are responsible for putting Vaavu diving on the map, as they consistently provide some of the most exciting, adrenaline-fueled experiences in the Maldives.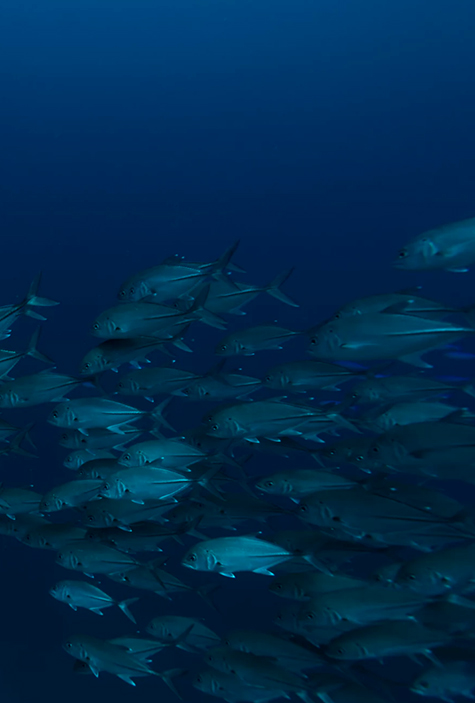 Discover Vaavu's famous shark-filled channels, epic night dives, and stunning crystal-clear lagoons while staying at NAKAI Dhiggiri Resort. Vaavu's channels are unique even by Maldivian standards. The outer reefs' underwater topography is dominated by large overhangs and a honeycomb of caves and swim-throughs, whereas the lagoon has plenty of shallow reefs ideal for inexperienced divers. Mantas rule the waves from May to June, while strong tidal currents in the channels mean thrilling shark dives with grey reef and whitetip reef sharks, amidst swirling schools of barracuda, snapper, and trevally the rest of the year.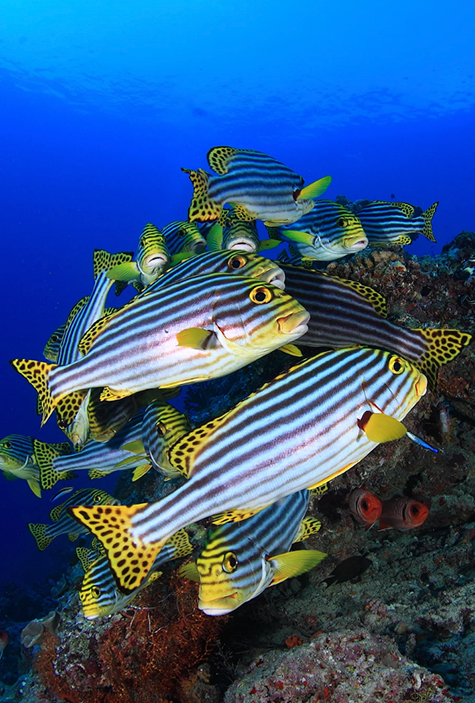 Vaavu Atoll has a plethora of diving channels. The two most well-known are without a doubt Miyaru Kandu and Fotteyo Kandu. Miyaru Kandu, which translates as "Shark Channel," lives up to its name. Tuna, large schools of grey reef sharks, white tip reef sharks, tuna, and Napoleon wrasse, as well as many colorful reef fish, can all be seen here. Manta rays are also common when the current is outflowing. Fotteyo Kandu is regarded as one of the best diving spots in the Maldives. There are swim-throughs, small caves, and large overhangs to explore in the narrow channel, as well as a drop-off covered in colorful soft corals. Divers are drawn in by schools of grey reef and white tip sharks, large schools of trevally, and other large species, as well as the occasional hammerhead shark.
The beautiful island and laid-back atmosphere of Dhiggiri offer the chance of a real escape not only for the experienced divers but beginners as well. It is an opportunity to experience more of the real Maldives – as well as some extraordinary diving.
For bookings and more information, please visit https://dhiggiri.nakairesorts.com/en/