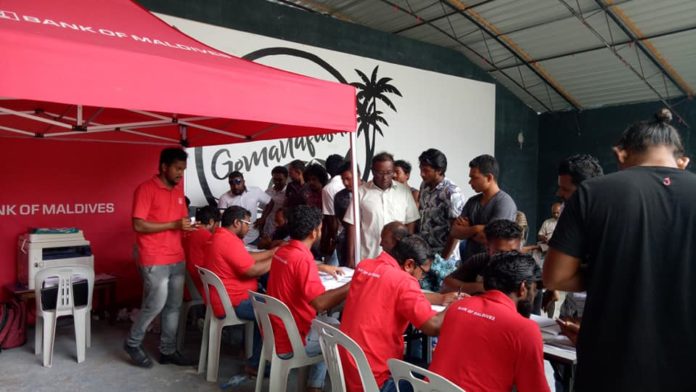 The whole population of Gemanafushi fishermen have applied for the Masveriyaa Card introduced by Bank of Maldives (BML), as per the council of Gemanafushi.
The President of Gemanafushi Council, Mr. Abdulla Shiyan said that while there are 11 dhonis in the island, all fishermen working in the 11 dhonis in Gemanafushi have applied for the card. For all those who applied for the card, it will be delivered to them within a week, according to BML.
Masveriyaa Card and Digital Wallet allows fishermen to easily carry out banking transactions. For the companies who purchase fish from these fishermen can use an online portal to pay for their purchases. Money required for purchasing oil for dhonis and ice along with wages for the crew can also be sent to the Masveriyaa card. This card can be used in POS, ATM, Cash Agent services, online shopping and in foreign countries.