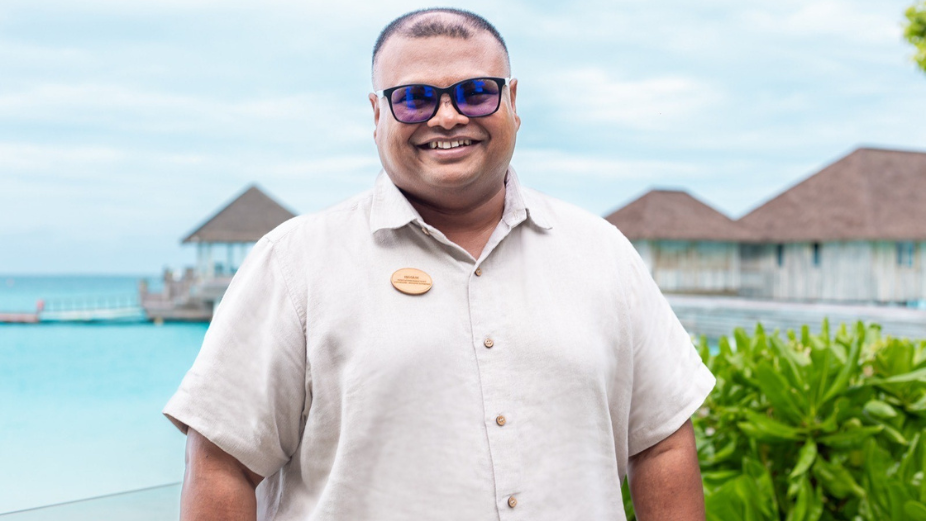 Seaside Finolhu Baa Atoll has announced the promotion of Hussain Ishan to the position of Resort Manager. This promotion marks a significant milestone in the illustrious 24-year career of a man who started as an aspiring Marine Engineer and transformed into a celebrated Hotelier.
Hussain's journey in the hospitality industry began 24 years ago when he embarked as a receptionist, stepping into an unfamiliar world with boundless possibilities. From that humble beginning, he rapidly ascended the ranks, taking on roles such as reservations manager and front office manager, where he consistently showcased his unwavering commitment to excellence.
Throughout his career, Hussain has drawn inspiration from numerous mentors and colleagues who have guided and worked alongside him. His path to success is a testament to the profound impact of collaboration, shared knowledge, and the positive influence of those he encountered along the way.
When asked about his journey, Hussain emphasized the importance of listening as his first teacher. He noted that this fundamental skill, coupled with his ability to focus on the positives even in challenging circumstances, has been a cornerstone of his own success and that of his teams. He firmly believes that maintaining an optimistic attitude during difficult times is the key to overcoming challenges and achieving great results. He's dedicated to nurturing this positive outlook in others, emphasizing that you don't need exceptional talent to be positive in life.
Beyond his professional life, Hussain is a devoted family man who cherishes the moments spent with his wife and children. As Seaside Finolhu Baa Atoll's new Resort Manager, Hussain Ishan is poised to continue inspiring his team and bringing a fresh, positive outlook to the resort. His promotion is not just a testament to his dedication and hard work but also a celebration of the incredible journey that has led him to this moment.
Hussain Ishan's story serves as a beacon of inspiration for those looking to enter the world of hospitality, reminding them that it's not just a profession; it's an opportunity to spread positivity and passion. We congratulate Hussain on his well-deserved promotion and look forward to the exceptional leadership he will provide in his new role as Resort Manager
For those seeking an escape from reality, Finolhu Maldives Baa Atoll is your ultimate destination. Book your stay now and immerse yourself in the magic of the Maldives. As you prepare to step into the island playground, uncover the secrets of extraordinary haven at www.finolhu.com. For reservations, email stay@finolhu.mv or call us at +9606608800.