Flourishing guesthouse industry in the Maldives was celebrated in Maafushi Island on 30th October, with the first ever exclusive Guesthouse Edition of the Maldives Travel Awards held by Maldives Association of Travel Agents and Tour Operators (MATATO).
Over 250 invitees from the tourism and guesthouse industry in Maldives graced "Dhiraagu Presents Maldives Travel Awards Guesthouse Edition" with their presence.
96 parties were nominated for 15 categories for the first edition of this prestigious awards. The proud winners of Dhiraagu Presents Maldives Travel Awards Guesthouse Edition are:
Leading Guesthouse: Arena Beach Hotel
Leading Food and Beverage Guesthouse: Velana Beach
Leading Guesthouse/Diving and Water Sports: Active Dive
Leading Green/Eco-Friendly Guesthouse: TME Retreats Dhigurah
Leading Business Guesthouse: Hotel UI Inn
Leading Heritage Guesthouse: Local Island Inn
Leading Adventure Guesthouse: Reveries Diving Village
Most Innovative Guesthouse Concept: Velana Beach
Leading Guesthouse Brand: Kaani Hotels
Leading Transport Service Provider: Nevi Speed
Leading Guesthouse Island: Maafushi
Leading Beach Island: Kelaa
Leading Business Development Partner for the Guesthouse Industry: Dhiraagu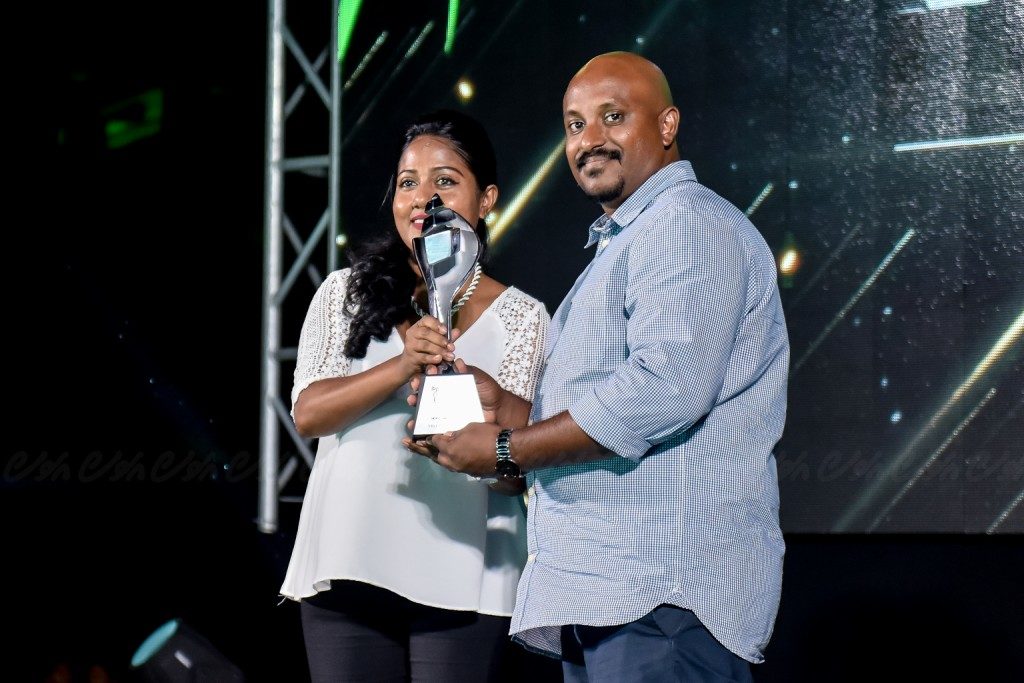 Newcomer of the Year: Veli Vilaa
Most Supportive Guesthouse: Arena Beach and Kaani Beach Hotel
Initiated this year by MATATO, the Guesthouse Edition acclaims the exceptional performance of the guesthouse sector in Maldives by presenting the best service providers with awards.
Guesthouse industry in Maldives has been successfully thriving over the past seven years. Currently, there are over 300 guesthouses in 80 plus islands accounting for around USD 2 billion receipts.
This year, MATATO has branched out its esteemed awards into three categories; the People's Edition, to recognises pioneers and long-serving individuals in the industry, a Guesthouse Edition, to celebrate the exceptional performance of guesthouse sector, and the Grand Gala, to award winners in the categories for resorts, airlines and liveaboards.
Grand Gala of Maldives Travel Awards will be held in Adaaran Select Hudhuranfushi resort in November. Voting for the Grand Gala is now open.