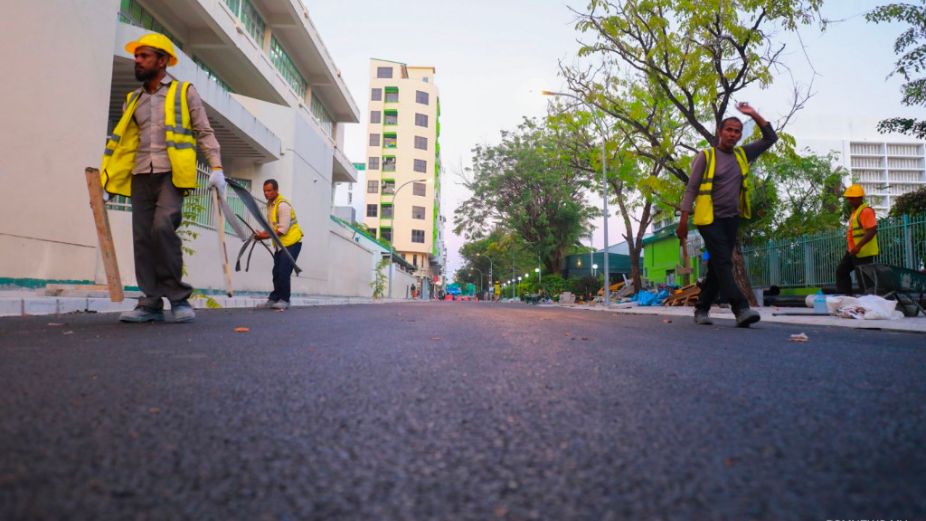 Road Development Corporation (RDC) has revealed that the first three segments of the Ameenee Magu Road Development Project have been completed and are now accessible to the public. However, some finishing work is still ongoing in these segments, including the establishment of traffic signs and markings, and the installation of a stormwater drainage system.
RDC is currently working on the fourth and fifth segments, which involve constructing pavements and carrying out excavation work respectively. These segments cover the area from Sinamale' flats to Imaduddin School and are expected to be accessible before Ramadan, although the laying of asphalt will happen at a later date.
The Ministry of National Planning, Housing, and Infrastructure signed a contract with RDC on July 3, 2022, for the redevelopment of Ameenee Magu, a crucial road connecting all the wards of the city. The redevelopment project involves 13 segments and costs USD 5.5 million. It includes paving the entire 1.7km length of Ameenee Magu with asphalt and installing a new stormwater drainage system.