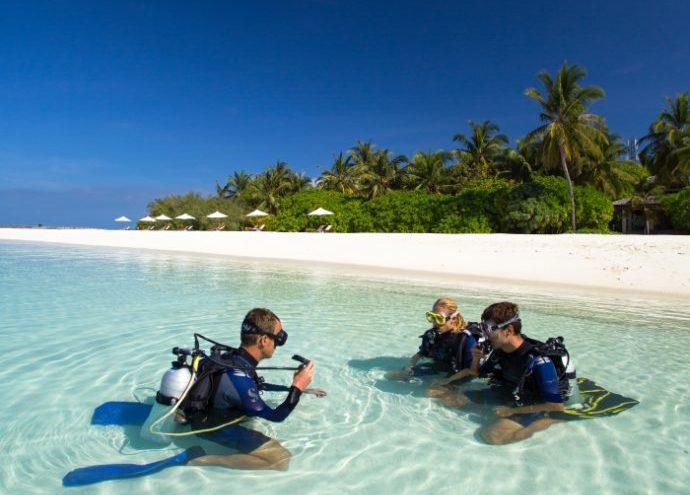 The government has announced that diving businesses can only be operated in the Maldives with local shares in it.
While giving information about foreign direct investment (FDI) Minister Fayyaz Ismail has stated that even though before diving business with 100 percent foreign shares could be operated here, now there should at least 20 percent local shares in the business for it to be operated here in the Maldives.
Diving is a huge industry here in the Maldives. There are around 150 resorts operating in the Maldives, and in many resorts, foreign divers are in the diving business.
Some of the businesses that only Maldivians can do include photography in resorts, which was decided by the previous president.