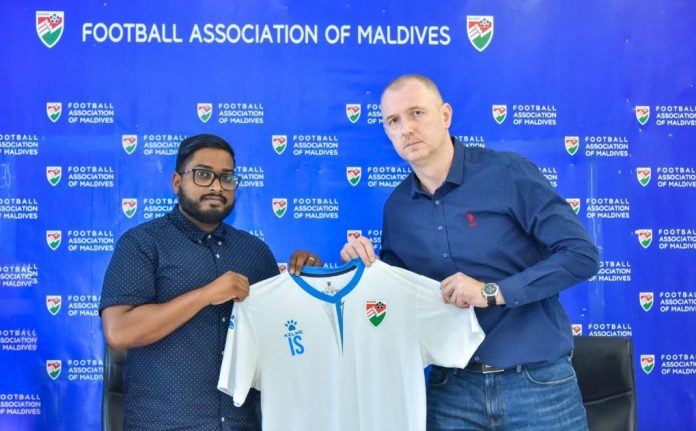 Former Arsenal player Stepanovs has been appointed as coach for the national under 19 team.
In the ceremony held to announce Stepanovs as the new couch FAM's president, Bassam Adeel Jaleel has stated that in the last year match on UEFA Assist under 17 competition, Latvia team was coached by Stepanovs and they have shown good tactics in the match. Thus he believes with Stepanovs, under 19 team could get into a higher level.
Stepanovs will be preparing the team for the upcoming competitions and will start trials within the next 10 days to select players for the national under 19 team.
Stepanovs has stated that it's a great pleasure to work with the Maldives national under 19 team and soon he will announce his plans for the team in detail.
Stepanovs played for Arsenal from 2000 to 2003 and the last position he worked was as the couch of Latvia's under 17 national team.
The last permanent coach of the under 19 team was Coach Mohamed Shaazly (Shaz). He resigned from the post to be the Coach of TC.