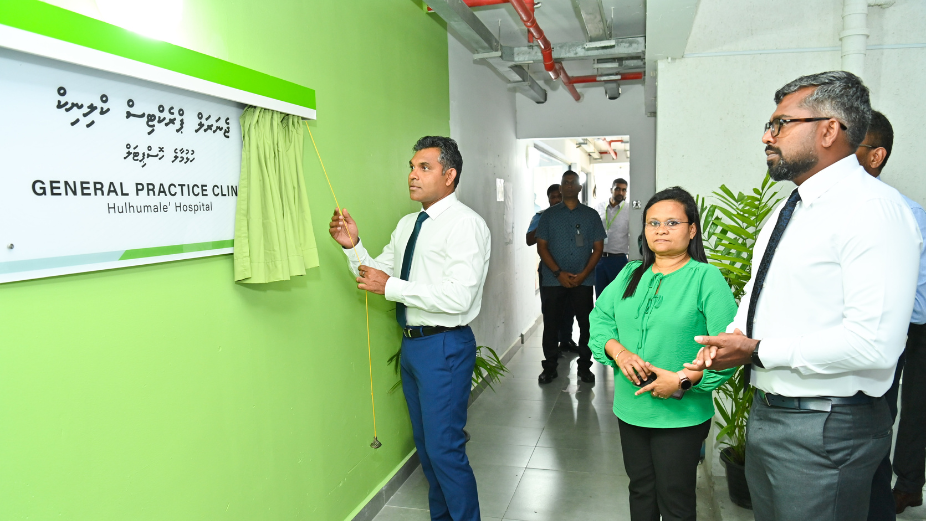 Vice President Faisal Naseem on Thursday officially inaugurated the General Practice Clinic established by Hulhumalé Hospital in Hiya Tower 16 in Hulhumalé.
The clinic was established in collaboration with Hulhumalé Hospital and Housing Development Corporation (HDC) to provide easy health care to the growing population in the area.
Speaking at the function, the Vice President noted that the administration accorded high priority to easing access to healthcare services and added that the clinic would facilitate access to primary healthcare services for the tenants of the Hiya towers. He also assured the residents of the administration's commitment to establishing additional services targeting the residents of the neighbourhood.
The GP Clinic, located on the ground floor, also features a laboratory, nebulization, ECG, immunisation, child development monitoring, and vaccination services. The clinic also features a State Trade Organization (STO) pharmacy. The GP Clinic will be open weekdays from 10 a.m. to 5 p.m.