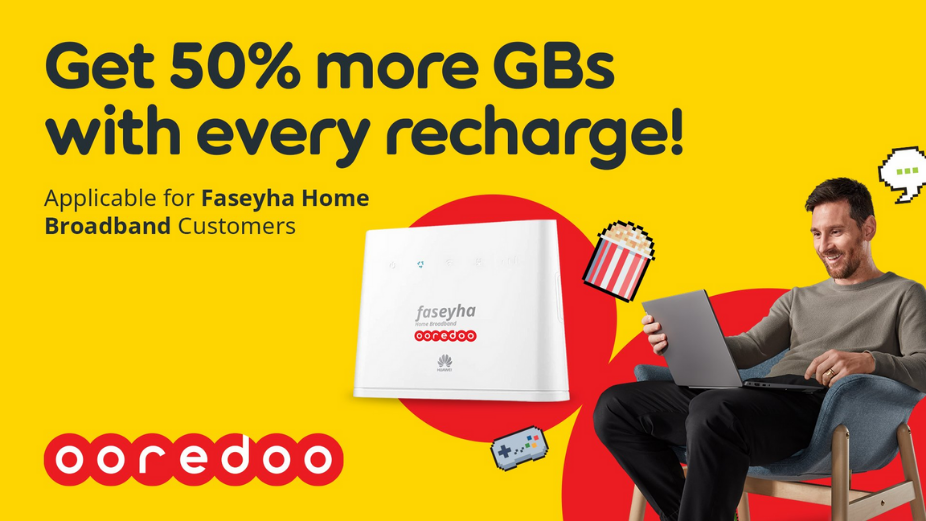 Ooredoo Maldives has announced a special limited time offer for its Faseyha Home Broadband customers.
Faseyha Home Broadband customers can now enjoy 50% more data with every recharge. The promotion will run until 28th October 2021.
Under the Faseyha Broadband Package:
20 GB will be available for MVR 399,
50 GB for MVR 699,
60 GB for MVR 799,
120 GB for MVR 1099,
180 GB for MVR 1549,
and 500 GB for MVR 3549.
Additionally, when the package runs out, customers can buy an additional 7 GB for just MVR 100.
Activate via http://ore.do/app