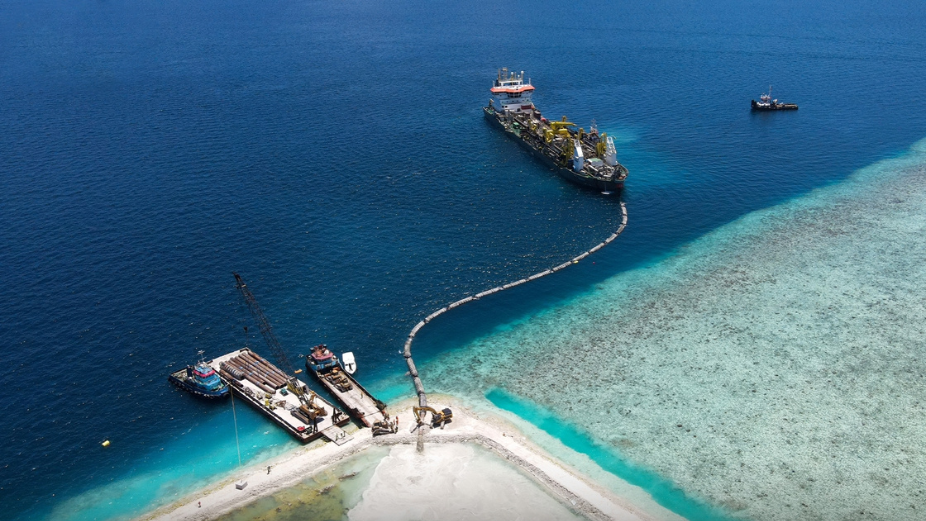 The government has commenced the second phase of land dredging in accordance with the Thilafushi Master Plan.
On March 27th, the dredging of 20 hectares of land in Area C of Thilafushi Phase 2 began, with Capital Marine and Civil Construction Company Pvt Ltd winning the contract for the work. The project is expected to be completed within 120 days.
The Housing Development Corporation (HDC) is collaborating with the government to create a secure environment for the residents of the Malay area. Ensuring the development of state-of-the-art facilities and infrastructure for various industries in Sri Lanka remains a top priority.