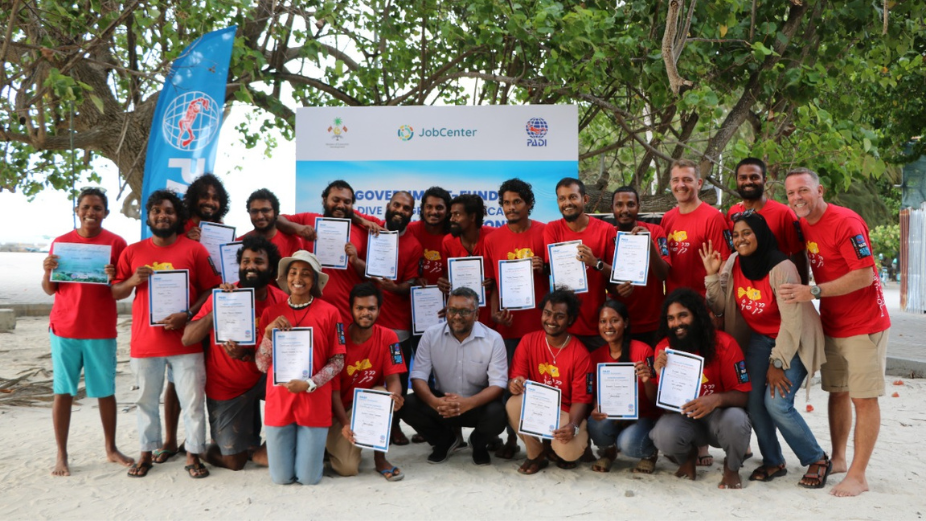 23 students have completed the Government-funded Dive Instructor Courses at Moodhu Bulhaa Dive Center.
The courses are being carried out under the Income Support Project funded by the Economic Ministry.
The Dive Program Certificate Awarding Ceremony took place on Friday, 7th October 2022 at Villingilli Watersport Area.
As of now, over 67 students have completed the Dive Instructor Course.
According to the Ministry, over 250 students are currently enrolled in both the Dive Master Course and the Dive Instructor Course.