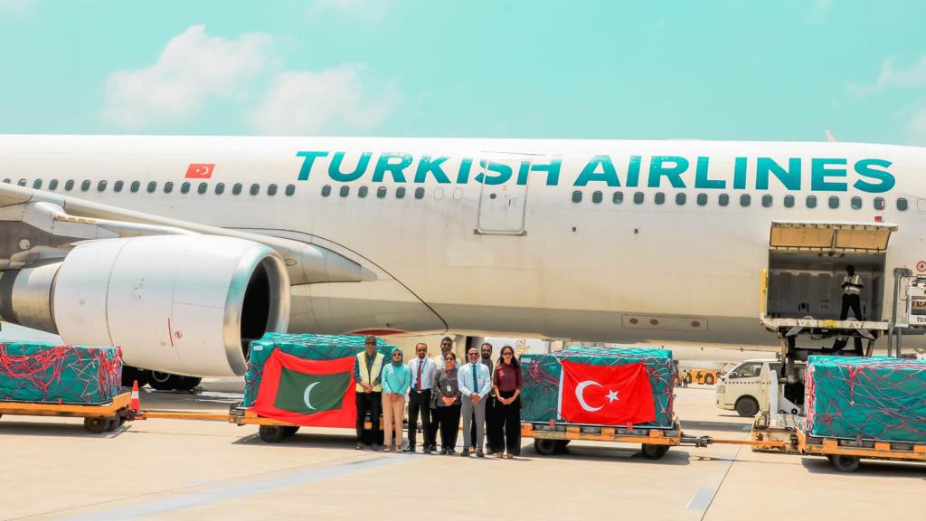 The Government of Maldives has dispatched the first batch of the 500,000 cans of tuna to Türkiye as humanitarian aid on 4th March.
This is following a decision made by His Excellency Ibrahim Mohamed Solih on 10th February 2023 to extend humanitarian and relief aid to the distressed people of Türkiye after the devastating earthquake that hit the region on 6th February 2023.
On behalf of the Government of Maldives, the humanitarian aid was handed over by Foreign Secretary, Mr Ahmed Latheef. The aid was seen off from Velana International Airport to the Republic of Türkiye by officials from the Ministry of Foreign Affairs and the Honorary Consulate of the Republic of Türkiye in Maldives.
The aid is being airlifted by Turkish Airlines in 5 batches and is expected to be completed by 10th March 2023.