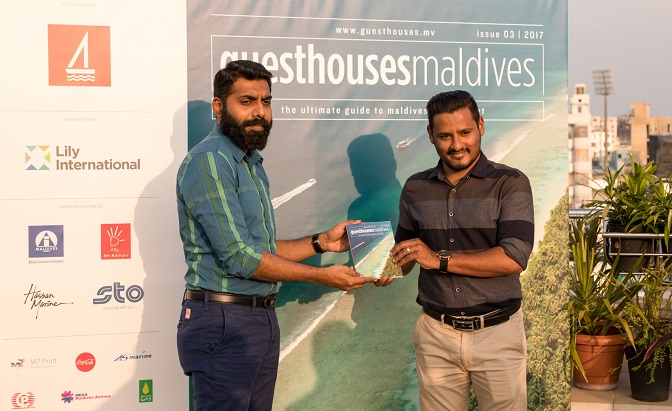 Guesthouses Maldives 2017, the only print magazine in Maldives focusing entirely on guesthouse tourism, has launched at Champa Central Hotel.
Guest of Honor Mr. Faizel Ali, Assistant Director of Lily International, launched the third issue of Guesthouses Maldives yesterday at a special ceremony. The magazine is published in English with a total of 3500 copies printed and freely distributed to all interested parties across the globe, including suppliers, travel agents and other businesses, and represented at several important tourism fairs throughout the world such as WTM London and ITB Berlin.
Speaking at the ceremony, Dr. Sunny Umar, COO of Maldives Getaways, noted that the previous two printed versions of Guesthouses Maldives was represented at 25 different international fairs already, and remarked on the importance of promoting the booming guesthouse industry of the Maldives to interested parties and potential visitors throughout the world.