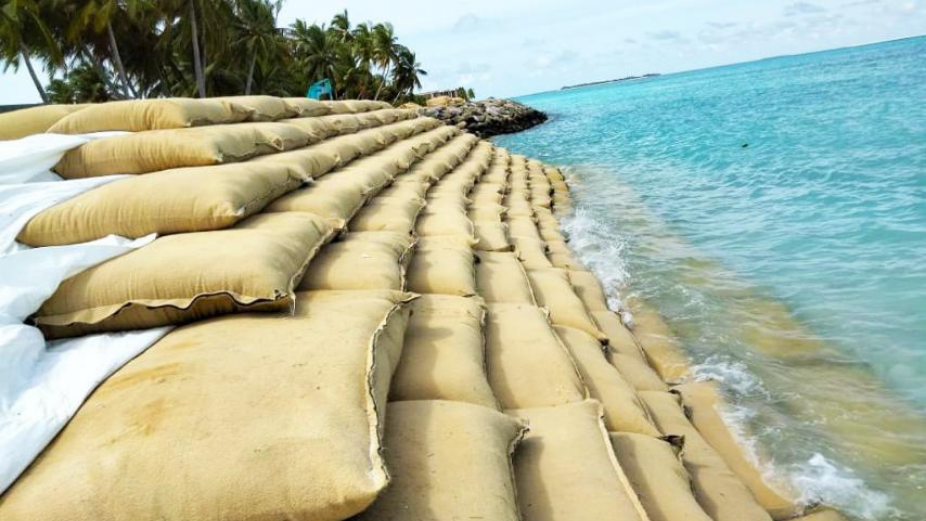 Maldives Transport and Contracting Company (MTCC) has revealed that the work on the design and build of shore protection structures at Ha. Dhihdhoo is ongoing.
The overall project progress stands at 65 percent.
Scope of works for the project include backfilling of 7,750cbm of sand, 1,926cbm of sand for filling geo bags, and construction of a 310m geo bag revetment to prevent coastal erosion.
According to MTCC, the value of the project is MVR 10.02 million.