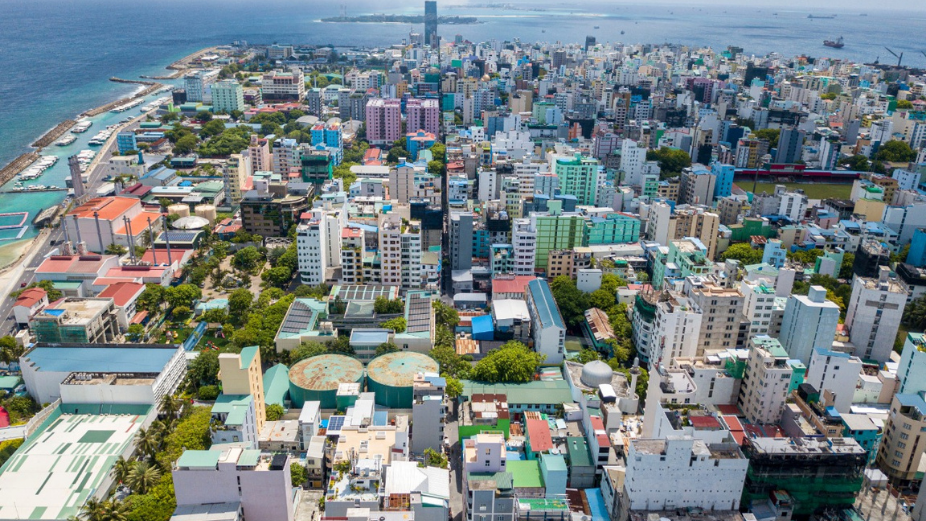 Although the recessionary impacts of the COVID-19 pandemic had caused severe dents in the local economy, things are now looking up as both GDP and employment rates slowly show signs of recovery. However, has employment growth always been in tandem with real GDP growth? How does economic recovery feed through to the labour market?
According to the Q1 Labour Market Report released by the Ministry of Economic Development of Maldives, the labour market has shown some signs of recovery during the first quarter of 2021.
Based on the most recent data provided by the Maldives Pension Administration Office (MPAO), a total of 101,895 employees were registered under the payroll of employers listed in the pension system at the end of March 2021.This is an increase of 1,045 employees (or a 1% increase in jobs) from a total of 100,850 employees recorded at the end of December 2020, although a decline of 2% was observed when compared with the corresponding period of 2020.
Nevertheless, the recovery is expected to have slightly weakened in the second quarter of 2021 because of a soft lockdown and a necessitated restriction in movements imposed during the period.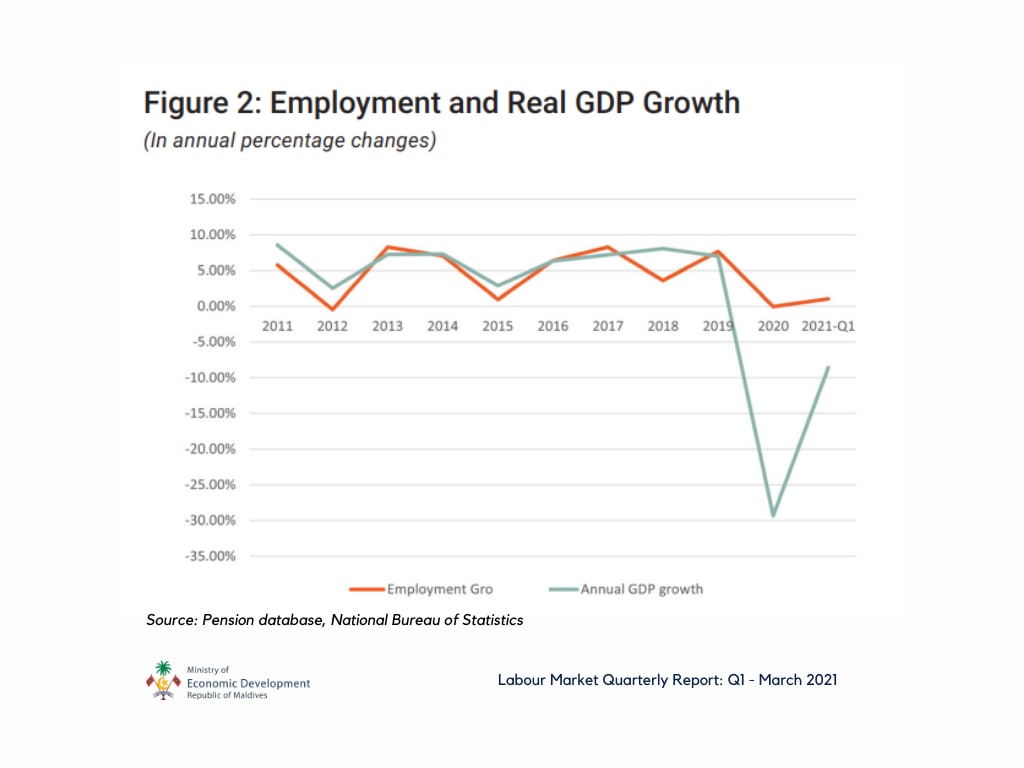 As seen from the figure, there is a correlation between GDP growth and employment growth. Given that the tourism industry, the main driver for the Maldivian economy, suffered a monumental blow in 2020 due to pandemic-induced restrictions, the annual GDP growth fell steeply within the year. As the industry is labour-intensive, employment growth fell as well.
However, it is important to note that the employment growth rate did not fall nearly as steeply as the GDP growth rate. This may be due to the fact that certain industries and sectors were relatively unaffected due to the economic shutdown. These sectors include health, government, and food stores to name a few.
Generally, as the COVID-19 pandemic has resulted in large number of redundancies and unemployment, the government has been taking targeted measures to address the issues on employment and minimize economic and social impacts of the crisis. Developing an efficient labour market through job-matching technology is one of the key initiatives targeted to facilitate job seekers as well as employers, and reverse the setbacks.
Under the initiative of the Ministry of Economic Development, a national Job Center was implemented in November 2019 as an intermediary between employers and jobseekers. It is an online job matching platform tasked with consolidating all job market related information to a single platform and carrying out research to further develop and refine the Maldivian job market. Beyond its potential role of job-matching and promoting employment, the platform is expected to play an instrumental role in addressing some of the key labour market challenges.