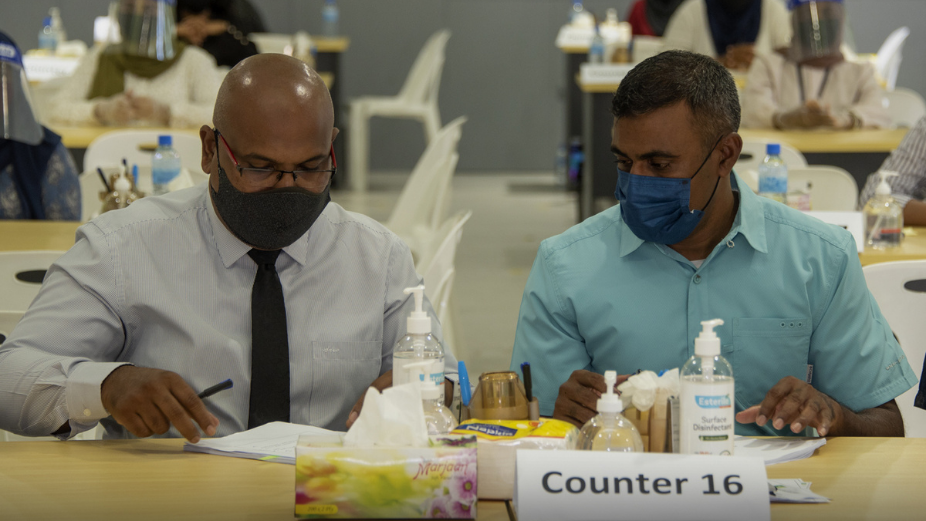 Housing Development Corporation (HDC) has started signing the agreements with the flat winners of the Hiyaa Housing project on Wednesday.
The agreements signed in the first round yesterday were for 118 units in tower H9. The signing began at 9:45 am at Huravee School in Hulhumale' and went on until 12:00 pm.
According to HDC, agreements were signed for flats whose recipients have submitted the required information forms. HDC urged flat recipients to attend the agreement signing event as per the schedule publicized by the corporation. Recipients are asked to bring along a witness to the signing event, as well as a copy of their ID card.
Signing for the 6,720 flats development under the Hiyaa Project in Hulhumale' Phase 2 is expected to continue until 15 August 2021.