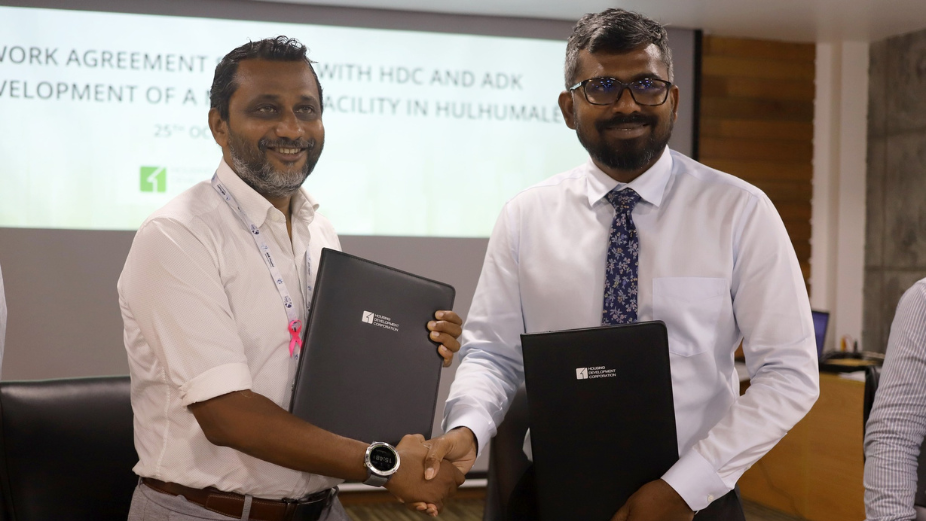 Housing Development Corporation (HDC) and ADK Hospital have signed a contract to construct a new medical facility in Hulhumale Phase II.
HDC Managing Director Ahmed Athif and ADK Managing Director Ahmed Afaal both signed on behalf of their respective companies. In January, HDC announced the Expression of Interest for the Phase II development of a medical center.
According to HDC, the company has opted to develop a medical facility in Phase II in an effort to give essential services to the expanding suburb's population.
According to the terms of the agreement, ADK will present a project framework to HDC, and a final decision will be determined following a discussion between the two sides. The construction agreement will be signed once a framework is finalized.
The facility has been allocated 71,000 sq ft of property near the Vinares Housing Units. On the ground and first floors of the five-story structure will be designated parking spaces. Till the framework is finalized, the size of the land plot and other characteristics of the building are subject to change.