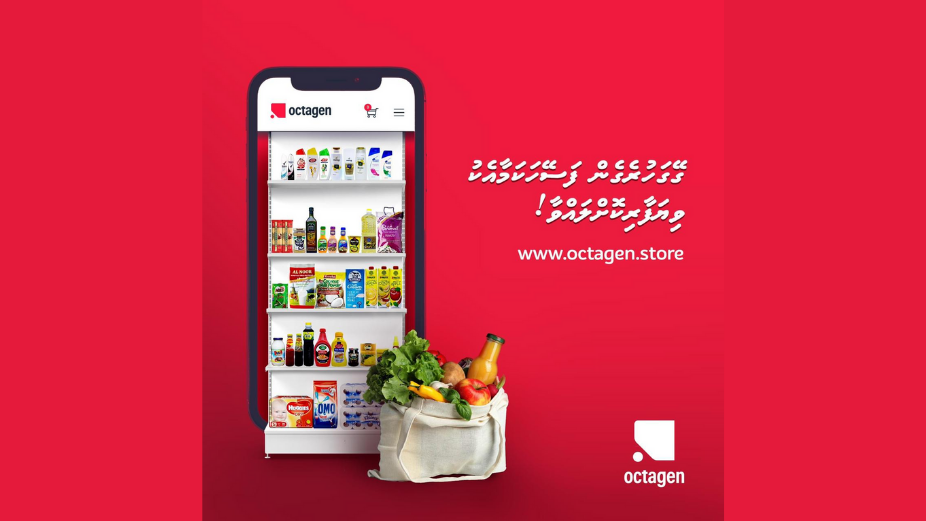 As the number of COVID-19 cases keeps rising, the best thing we can all do to stay safe is to stay home. And yet, the most crowded places still visited every day are grocery stores and supermarkets.
Food items and groceries are necessities we cannot live without. But why take the risk of heading out, when you can get everything you need delivered to you at your convenience? Octagen Store, an online shopping platform, offers customers the opportunity to easily shop from the comfort of their homes.
With a wide range of products including staples, fresh produce, meat, frozen items, processed foods, personal care, and even medical items, you'll never have to step out for groceries again. It's just one tap away!
Octagen Store ensures that you and your loved ones stay safe during these trying times, by delivering all your necessities straight to your doorstep. The store offers free delivery within Male' and Hulhumale', and delivery to boats and ferries.
To order today, visit https://octagen.store/