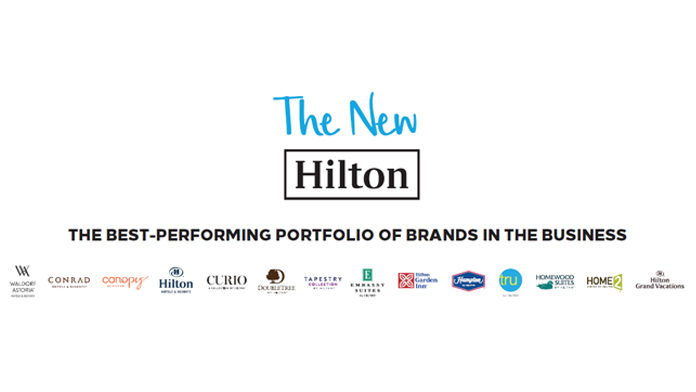 Hilton has publicized its annual report for the year 2016, revealing a year of record growth and remarkable progress.
A leader in the global hospitality industry, Hilton's report showed the company maintaining its place one of the fastest-growing and innovative brands in the industry, with capital efficient growth at 6.6% (managed and franchised net unit growth) and 1 in every 5 hotel rooms being developed globally coming under the Hilton umbrella. Currently, 310,000 rooms are under development, allowing Hilton to maintain their position as a global market leader through extensive and innovative solutions looking to deliver exceptional services to their customers.
'2016 was a transformative year for Hilton as we positioned our business for a new era of value creation while maintaining our position as the fastest-growing global hospitality company on an organic basis. Throughout the year, our team members extended their hospitality to millions of guests, but also supported our efforts to drive positive social impact through our Travel with Purpose investments and initiatives.' – Hilton at a Glance, 2016 Annual Report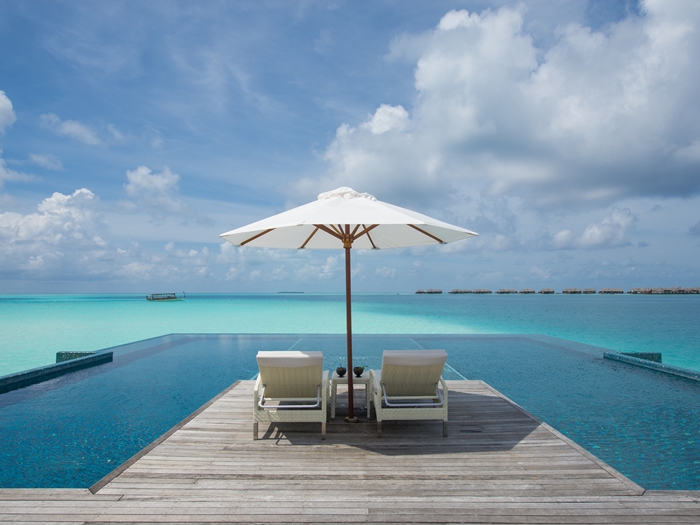 Conrad Maldives Rangali Island
The report further expanded on the Hilton Honors mobile app, launched two years ago, designed to act as a guests' remote control during their stay at Hilton. The app allows guests to check-in, select rooms, and other functionalities and also includes a digital key allowing access to recreational areas. In March 2017, Hilton celebrated the launch of Hilton Honors app at 1000 hotels worldwide, and has been used over 19 million times for digital check-ins at a rate of one million times per month, and is continuing to scale at breakneck speed.
Hilton welcomed 160 million guests worldwide in 2016, and the extensive Hilton Honors loyalty program grew by 9 million members while creating nearly 20,000 new hotel jobs and activating 2.5 million towards the Hilton Disaster Responds Fund, backing community and team members with long-term rebuilding efforts following a disaster. The report also noted over USD 750 million in cumulative savings from sustainable projects since 2009 and expanded their footprint to 104 countries and territories.
"In summary, 2016 was a transformative year for Hilton, setting us up for even greater future success. Our simplified business model, together with tremendous growth potential globally and continued discipline in capital allocation, should generate meaningful returns for shareholders." – Christopher J. Nassetta, President & Chief Executive Officer.