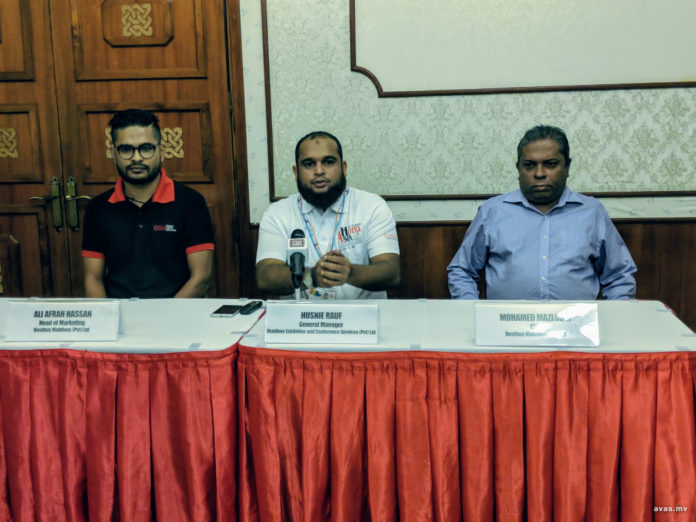 The largest trade fair in the Maldives, Hotel Asia Exhibition and International Culinary Challenge will be commencing on 10th October with 160 exhibitors. 
"This year's edition of Hotel Asia will be utilizing Dharubaaruge to its full capacity", stated Hussain Rauf, General Manager of Maldives Exhibition and Conference Services. 
The first ever Hotel Asia Exhibition was held in the year 2000. This is the 14th edition. 250 companies from 14 countries will be participating in the exhibition this year, displaying over 2,000 brands in total. 
Main sponsor for this year's exhibition is Best Buy Maldives (BBM). BBM supplies various equipments for use at high-end resorts in the Maldives. BBM has been the title sponsor for the exhibition for a number of years. 
"We will be displaying 72 brands at this year's exhibition", said Ali Afrah Hassan, Head of Marketing at BBM. Afrah also explained that their aim is not solely to make sales. BBM will be providing detailed information on the product as well as explaining how to use it. 
One of the highlights of the exhibition will be the International Culinary Challenge. The judging panel includes experts from World Association of Chefs' Societies. 550 chefs took part in the challenge last year. This year's challenge will see 620 chefs competing from 70 resorts.