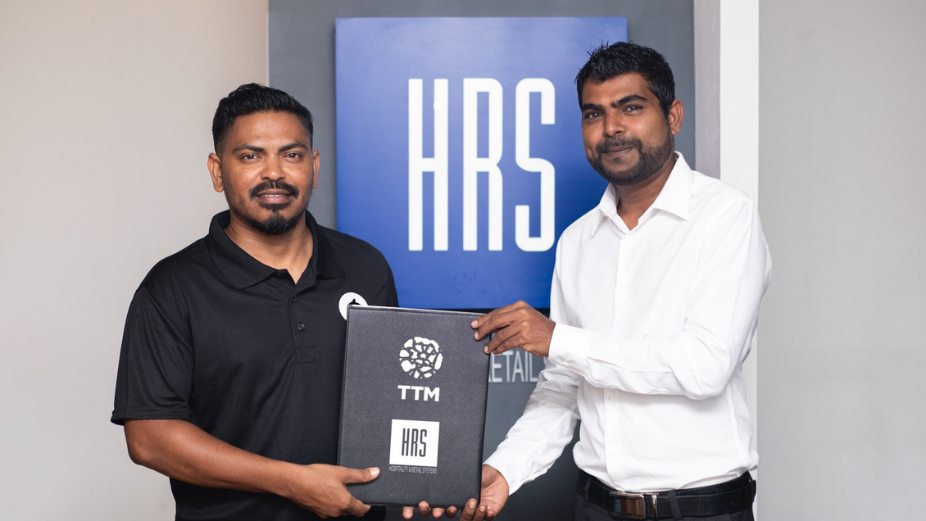 HRS Hospitality & Retail Systems, a global supplier of IT Solutions for the HoReCa and retail sectors, has signed up as a gold partner for TTM Maldives 2022, the country's leading international travel trade show, which will be held from 23rd – 25th August 2022.
Recognized as an official Oracle Hospitality Partner, HRS offers a wide range of innovative solutions to its customers; these include; Property Management, POS, Spa & Guest Activities, Business Analytics, Payment Gateways, Mobile Applications, Channel Managers, Online Distribution Services, Finance, HR Systems, Passport Scanning & Recognition, and much more.
The goal of HRS is to make its clients stronger and more efficient, enabling them to build successful businesses which are productive, profitable, and sustainable.
As part of TTM Maldives 2022, the pre-scheduled meetings will be held at Meeruma Conference and Facility on 23rd and 24th August 2022. The TTM Travel Summit and TTM Awards & Gala will be hosted at CROSSROADS Maldives on 25 August. More than 200 hoteliers, suppliers, related industries, and travel industry professionals are expected to visit the TTM to network and discover the latest industry opinions and trends.
Registered exhibitors at the TTM will receive many additional benefits, including the use of the "Connect" Portal to pre-arrange meetings online before the event. Exhibitors will also be able to attend the TTM Travel Summit and Awards & Gala night. TTM Maldives will play host to 3000 pre-scheduled meetings with contracts worth over $1 billion under discussion.
Registrations for TTM Maldives 2022 can be done through: connect.traveltrademaldives.com/register
For further information, please email: ttm@traveltrademaldives.com